Netzer Olami, the international Reform Zionist Youth Movement is a platform for Progressive Jewish education and leadership training in Australia, Belarus, Brazil, Costa Rica, France, Germany, Holand, Israle, North America, Panama, Russia, South Africa, the UK, and Ukraine. Click here to read more about our activities and how you can join!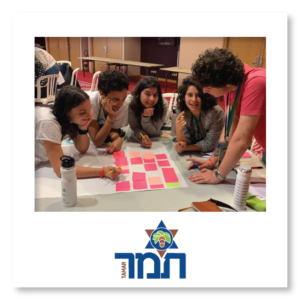 Tamar Olami, is a global platform for engaging Progressive Jewish young adults – college students, young professionals, and/or young families – looking to build and belong to Progressive Jewish connections and communities. Tamar sponsors community-driven, educational and enrichment initiatives that strengthen our values among this target audience. Click here to read about the types of initiatives we fund.
Shnat Netzer Israel Gap Year Program, the only gap year Israel program of the Progressive Jewish movement, is run in partnership with Masa Israel Journey. Masa Gap Year programs offers college-bound high school graduates a year of valuable life experience before college, with Israel providing the perfect environment for them to explore their interests, identity, and future steps. Through a combination of academic coursework, volunteering, traveling, and an immersive experience in Israeli society, Fellows return home with the life skills to make the most out of their college experience. For more than two decades, Shnat has welcomed hundreds of participants from the UK, Australia, North America, Europe, Latin America, and the Former Soviet Union to Israel for an incredible gap year and Israel experience. Learn more and apply to join today!