Tamar (Tnuat Magshimim Reformit) is an international movement of Progressive Jewish Young Adults, college students, young professionals, young families, ages 18-35 year old looking to build and belong to Progressive Jewish connections and communities.
---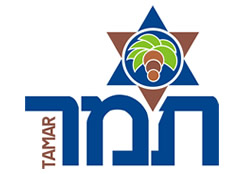 "Tamar" is the Hebrew name for a date tree it also serves as an acronym for – Tnuat Magshimim Reformit – the movement of fulfillment of Reform Judaism.
Tamar serves as an informal educational and social framework that engages graduates of Netzer as well as other young adult Progressive Jews, most often undergraduate and post-college individuals who are seeking a community of like-minded individuals.
Once a year, leaders from Tamar communities come together in Israel to discuss growth, issues facing their communities and to learn and pray together in Israel.