TaMaR (Tnuat Magshimim Reformit) is an international movement of Progressive Jewish Young Adult sniffim (communities). We are the young adults' movement of the WUPJ and ARZENU. TaMaRnik-im are college students, young professionals, young families and 18-35 year old Jews looking for Progressive Jewish connections.
---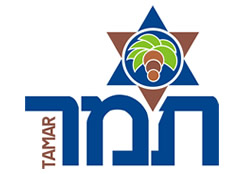 "Tamar" is the Hebrew name for a date tree. It was also a popular Biblical name for a woman, as it is also today. It is a tree growing mainly in desert hot climate, yet, which needs a lot of water. You can find it quite a lot in our Arava Kibbutzim – Yahel and Lotan. We decided to call our Young Adult international framework – Tamar.
Tamar's initials stands for – Tnuat Magshimim Reformit – the movement of Reform fulfillers.
The major idea behind: During the years of membership in the youth movement, most of the more dedicated "Chaverim" develop a certain approach, stand, personal identity, some movement culture, even their own language – a young person can come with quite a lot after just a few years of membership in the movement. We believe it is a shame to lose it all at a certain moment of "graduating" the youth movement, and let each and every one "disappear" somewhere in our big world.
Therefore, we decided to establish a framework which will allow graduates of Netzer as well as other young Progressive Jews, to spend some time together, according to their own wishes. Sometimes to celebrate a holiday together, sometimes to conduct activities like – meetings, Kabbalat Shabbat, maybe a weekend seminar dealing with the movement's ideology, as TaMaR develops out of Netzer, and naturally, stands for Netzer ideology. It was never intended to become one more Reform Youth Movement.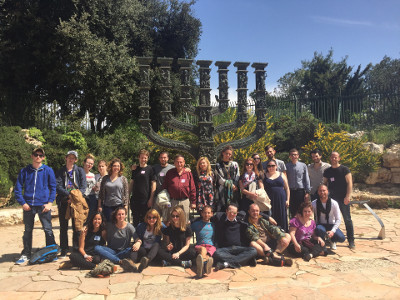 People are not expected to contribute as much as they are in the youth movement. The opposite: People are expected to get! To get the possibility to meet here and there with others, from the same common background. To listen together to a lecture or a lecturer, they wish to. To have fun together. It works very well in some places, like – Argentina, Former Soviet Union, from time to time in Australia.
It didn't catch in other places. Some times, we cooperate with national frameworks operating in various places, like the "Young and Jewish" forum in Germany or in Israel.
Once a year we conduct an international gathering of TaMaR in Israel. We get between one to three delegates from each country for about 10 days gathering. We deal with quite a lot of issues, yet, basically, we try to learn what have been going on everywhere, and to look for the best ways to make TaMaR a real viable framework.