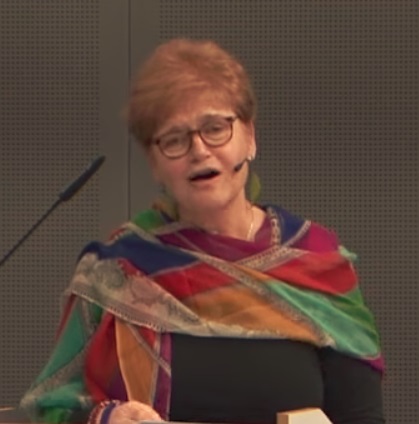 The World Union thanks all the producers, researchers and speakers, including the European Union for Progressive Judaism (EUPJ), who presented the resources posted below for use by our global movement for further discussions and learning about ways to commemorate the Holocaust, addressing Holocaust denial, the state of Antisemitism in Europe, and more.
William Echikson, Director of the Brussels office of the EUPJ,  presented his work on the Holocaust Remembrance Project, a project supported by the EUPJ, with this Revisionist Presentation powerpoint.
References were also made to the European Commission's Eurobarometer where you can find the following report about Perceptions of Antisemitism, and this related Open Data Portal with public opinion.
Dr. Deborah E. Lipstadt presented the talk linked below about changes in Antisemitism in North America, how to invest in vibrant Jewish life (and not in fighting antisemitism), and her new book,

Antisemitism Here and Now, 

to our North American Advisory Board in December 2018.