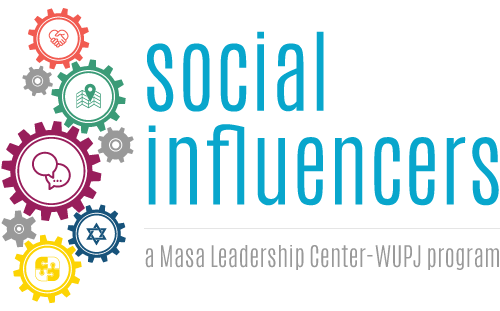 Discover your potential to influence society as you volunteer, come face-to-face with
the diverse populations of Israel, and gain leadership training.
Ever dream of being an influencer? The kind that makes positive changes to improve our society? Join the World Union and MASA's inaugural Social Influencers summer program and discover your potential as a change agent.
Over the course of six weeks, you will:
Live in an apartment in downtown Jerusalem
Unpack Israeli society – from the rich histories, cultures and heritages of all its residents to the economic and political powers that sway – in weekly educational seminars
Acquire new skills through adaptive leadership training and meaningful volunteer and internship opportunities
Meet with Israeli change agents
Usher in two Shabbatot with the joyful spirit and uplifting songs of the Progressive movement
Discover a vibrant and active Progressive Judaism in congregations and organizations across Israel that advocate and practice a meaningful Judaism of openness, equality and tikkun olam (social action)


Social Influencers is a partnership program of the Masa Leadership Center and
the World Union for Progressive Judaism and is supported by Onward Israel.
---