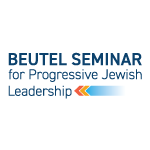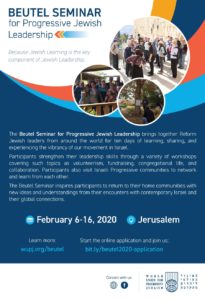 The Beutel Seminar for Progressive Jewish Leadership brings together Reform Jewish leaders from around the world for ten days of learning, sharing, and experiencing the vibrancy of our movement in Israel.
Participants strengthen their leadership skills through a variety of workshops covering such topics as volunteerism, fundraising, congregational life, and collaboration. Participants also visit Israeli Progressive communities to network and learn from each other.
The Beutel Seminar inspires participants to return to their home communities with new ideas and understandings from their encounters with contemporary Israel and their global connections.
Click here to start the online application and join us.