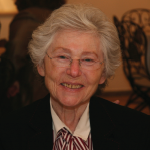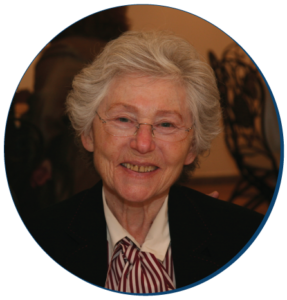 It is with great sadness that we announce the passing of Bella Hirsch, wife of Rabbi Richard (Dick) Hirsch, Honorary Life President of the World Union for Progressive Judaism.
It is likely that the funeral will be held on Wednesday, May 29, in Boca Raton, Florida.
Bella was a constant and influential presence in the work of the World Union since Dick completed his tenure as Director of the Religious Action Center of Reform Judaism in Washington, DC, to become President of the World Union and moved the World Union's headquarters to Jerusalem.
Bella and Dick were inseparable, married for almost 65 years. Together they raised four remarkable children and were blessed to see their family blossom.
Bella's influence on the growth of Progressive Judaism in the former Soviet Union was significant, and her presence graced significant WUPJ moments around the globe for over 40 years.
She will be remembered for her warmth, insight,and strength of character, and for her remarkable partnership with Dick.
Our condolences go out to Dick and the entire Hirsch family.
May her memory continue to bless us all.
[UPDATE]
If you wish to send contributions in Bella's memory, the family requests that donations be made to the:
World Union for Progressive Judaism
633 3rd Avenue, 7th Floor, New York, NY 10017
www.wupj.org/give