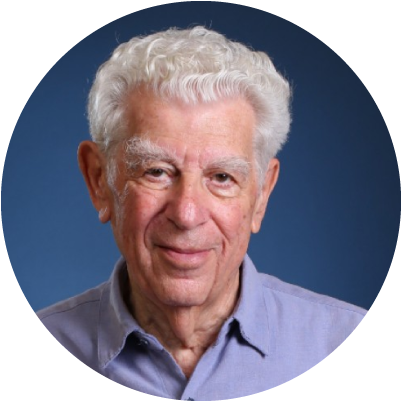 "Rabbi Richard Hirsch, longtime leader of Reform Judaism in the United States, Israel and worldwide, has died at the age of 95.

But this death was not his alone. Rather, it marks the end of an era in Reform Judaism, an era in which great leaders shaped the intellectual, moral and political fabric of our movement.

Those leaders were all born within a few years of each other, from approximately 1919 to 1926:"

(…)
Click here to read the full article.
Rabbi Jeffrey K. Salkin
---
"Rabbi Richard (Dick) Hirsch, who passed away today, spearheaded the reform movement and progressive Judaism for many years. And as befits a reform rabbi, he was a passionate devotee of human rights. As a founding director of the Religious Action Center of Reform Judaism in Washington, DC, he threw himself to promoting the Civil Rights Acts; I remember him telling me with great pride about turning his own headquarters over to Martin Luther King in preparation for King's famous Washington ralley.

But while so many others felt, and continue to feel, that one must choose between humanity and peoplehood, or between human rights and Zionism, Dick always believed that our connection to Israel can only strengthen our service to humanity at large. He spearheaded the relocation of the World Union for Progressive Judaism headquarters from New York to Jerusalem in 1973, and insisted that every reform rabbi must spend an year in Israel prior to their ordination. Dick didn't shy away from confrontations, and represented a pluralistic Jewish agenda during many clashes with the Israeli establishment; but he never lost sight of the role our connections across the Israel-diaspora divide play in strengthening all of us. As he said upon accepting the Maurice N. Eisendrath Bearer of Light Award for Service to Reform Jewry a few years ago, Dick believed that "those organizations which are not connected deeply with Israel will not play a part in Jewish life in the future.

This warning is particularly timely today, as once again many Jews speak of having to choose between tikkun olam and Israel. I hope that we will heed it, and remain connected – and thus strong.

I lost a very dear friend with Richard's passing, but we all lost a voice of wisdom and moral clarity that will be sorely missed.
(Originally published on his Facebook page)
Natan Sharansky
---
"Today I learned of the passing of my friend Rabbi Richard Hirsch. Due to health Rabbi Hirsch relocated from Israel to Boca to be closer to family. I had met Rabbi Hirsch a year before in Israel. I was asked by friends to go visit Rabbi Hirsch. I continued to visit every couple of weeks. Each visit I either learned more about his wonderful life or he asked me what I was doing to raise money for his beloved World Union. It was always fun to hear his stories.

Have you met anyone who was friends with Martin Luther King and David Ben Gurion? Rabbi Hirsch was. When I came to visit he also told me stories about his kids and grandkids. He loved his family. He was proud of all they have done. He asked me about my family. He was from Cleveland and my Mom was from Cleveland. He wanted to hear about my kids and grandkids and what they were doing.

We took him out once in awhile and he treated us for lunch. His family wrote "he was in exile in Boca (even living in a wonderful place) and he was. He always missed his beloved Israel. He told stories about his move to Israel. He spoke over and over about how important it was for our movement headquarters WUPJ) to be in Israel. He talked about his opportunity to be in the Knesset and was so proud that Rabbi Gilad Kariv was elected. He talked about all the leaders of Israel. I could write so much more.

Rabbi Hirsch knew all the people in Sinai Residences and they loved him and enjoyed so much the time they spent with him.

I last saw Rabbi Hirsch on July 21st. He was as always brilliant, fun, a teacher, a mentor, and just a good friend. Rabbi Hirsch will be missed by many. I will miss my visits with Rabbi Hirsch. I hope we can find a special way to honor his memory. A contribution to his beloved WUPJ may just be the perfect way."
L. Tadd Schwab