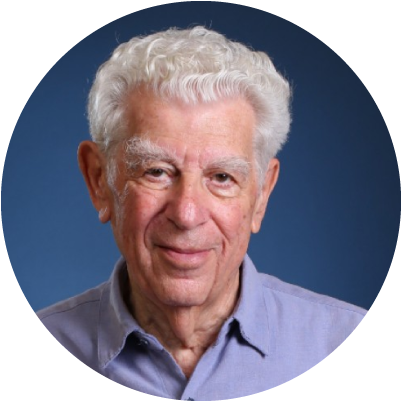 "With great sorrow and grief, The World Zionist Organization and The Jewish Agency for Israel received the difficult news of the passing of our friend and loved one, the man who contributed greatly to strengthening the unity of the Jewish people.

Rabbi Richard (Dick) Hirsch, an exemplary leader, knew how to navigate the growth and development of the Zionist Movement and of the Jewish people with wisdom and sensitivity.

'All the rivers flow into the sea, yet the sea is not full; to the place where the rivers flow, there they repeatedly go.' (Kohelet, 1:7)"

(…)
Click here to read the full condolences note.
Yaakov Hagoel | Chairman of the World Zionist Organization

---
"Rabbi Dick Hirsch was a great man. Greatness as in G'dolei Hador, a category of human beings reserved for the very few in each generation who actually impact and change the course of history by their actions. Great people have not always been recognized as such in their own generation – Dick Hirsch was. He carved out his greatness one powerful stroke at a time so that over the course of his almost 95 years the monuments of his greatness were there in plain sight for all to see.

I knew Dick for over 35 years, nearly 14 of them as a colleague at the World Union for Progressive Judaism. He was an 'institution builder' (a phrase which he liked to use to describe the elite). If you weren't an institution builder, in Dick's eyes you simply didn't have the total package.

Dick had the total package. He never stopped working yet he never took his eyes off of HIS Bella z"l and HIS children. His love and respect for Bella was total, he was all in after his first hello at summer camp. He knew she was right even when he thought differently and did what he thought he needed to do. His love for and awe of his children was as close to idolatry as any good Jew would dare go."

(…)
Click here to read the full tribute.
Rabbi Joel Oseran | WUPJ VP Emeritus, International Development

---
"I am bitterly mourning the passing of Jewish and Zionist leader, and dear friend of mine, Rabbi Asher (Dick) Hirsch.

Rabbi Hirsch, one of the builders of Jerusalem, who, among other roles, served as president of the World Union of Progressive Judaism and chairman of the Zionist General Committee. He was among the Nephilim generation of Jewish leaders who fulfilled the Zionist vision with relentless action."

(…)
Click here to read the full message.
Gusti Yehoshua Braverman | Head of the WZO Department of Irgoon and Israelis Abroad