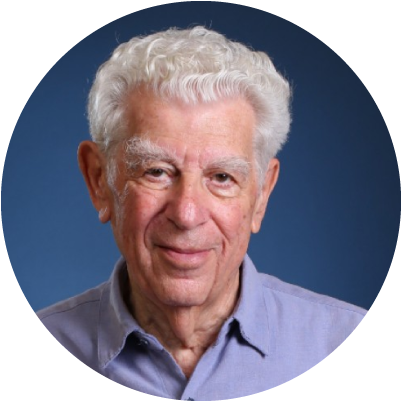 "How does one speak of someone who has done so much good, someone who has helped build Reform Judaism in Israel and around the world?

I first met Rabbi Hirsh when I lived in Israel in the mid-1980s.

You see, prior to that, my father Maurice Miller ז'ל, was a member of the board of directors of the World Union for Progressive Judaism (WUPJ) for several years and came to know Rabbi Hirsch through the World Union. Both of my parents had been active in Temple Emanu-El of Montreal for many years, served the congregation in various capacities and participated in numerous World Union events in Israel and elsewhere."

(…)
Click here to read the full tribute.
Ezra R. Miller
---
"Loosing Rabbi Hirsch is one of the great pains I have since I lost my husband. I loved Rabbi Hirsch, in fact, I used to call him Dick. For the last two years, every Sunday I would call him on the phone and I would first ask him: 'How do you feel, Dick?' And his response would be: 'I'm fine, how are you Ziskind? Bruria, I love you', and I would answer him: 'I love you too'. And I really loved him as a friend and almost as a father, whom I lost in 1950.

When I wrote my book 'My life, a spiral' I turned to Dick to introduce the book in Beit Daniel and he immediately responded positively. I even had the hutzpah to ask him not to speak too long, and he repeated that when he spoke in Beit Daniel.

Dick was a good human being. I respected him, admired him and loved him. I will love him for the rest of my life."
Michal Yaniv
---
"I was so sorry to learn of the recent passing of Rabbi Richard Hirsch z"l. The entire Jewish world, even beyond the Progressive Movement, is mourning the passing of this passionate and brilliant man. The voice of the "architect of Reform Zionism" may have been silenced, but his many good deeds live on in Israel and in the Diaspora."

(…)
Click here to read the full condolence note.
Sara Charney | WRJ President