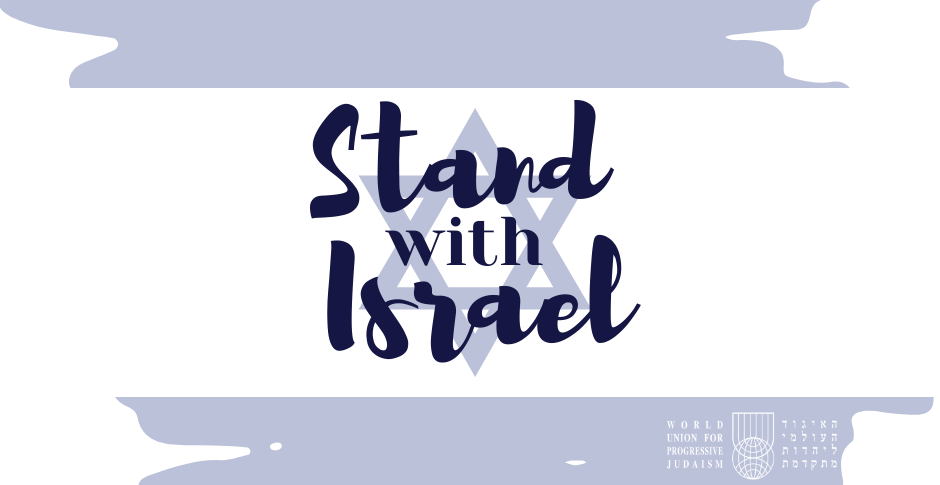 In the wake of the deadliest single day for Jews since the Holocaust and the largest attack on Israeli soil since the Yom Kippur War, men, women, and children were slaughtered, tortured, and kidnapped. Those affected and in need of support also include thousands of members of our own progressive community in Israel.
We mourn the brutal murders of our family and friends and offer our unwavering support to all those affected. We also pray for a refuah shlelaymah for all the injured, as well as for the safety of the brave men and women of the IDF.
Now is the time to go beyond condolences and take action to help, not just with thoughts and prayers but to offer our financial support to make a positive impact amidst the darkness and despair.
Please contribute to the WUPJ Israel Emergency Appeal, which is raising funds that will be distributed in collaboration with the Israel Movement for Progressive Judaism, our Israeli partners, and other organizations.
The WUPJ is committed to contributing the first $10,000 for the fund, which is meant to meet needs in Israel today and in the coming weeks and months.
Examples of where the money will be spent include:
Immediate needs

Informal educational programs and childcare

Elderly assistance

Mental health counseling

Financial support
Stand with the people of Israel and make a donation here.
For Canadian donations click here.
Am Israel Chai!
Rabbi Sergio Bergman, President Phyllis Dorey OAM, Chair
WUPJ WUPJ