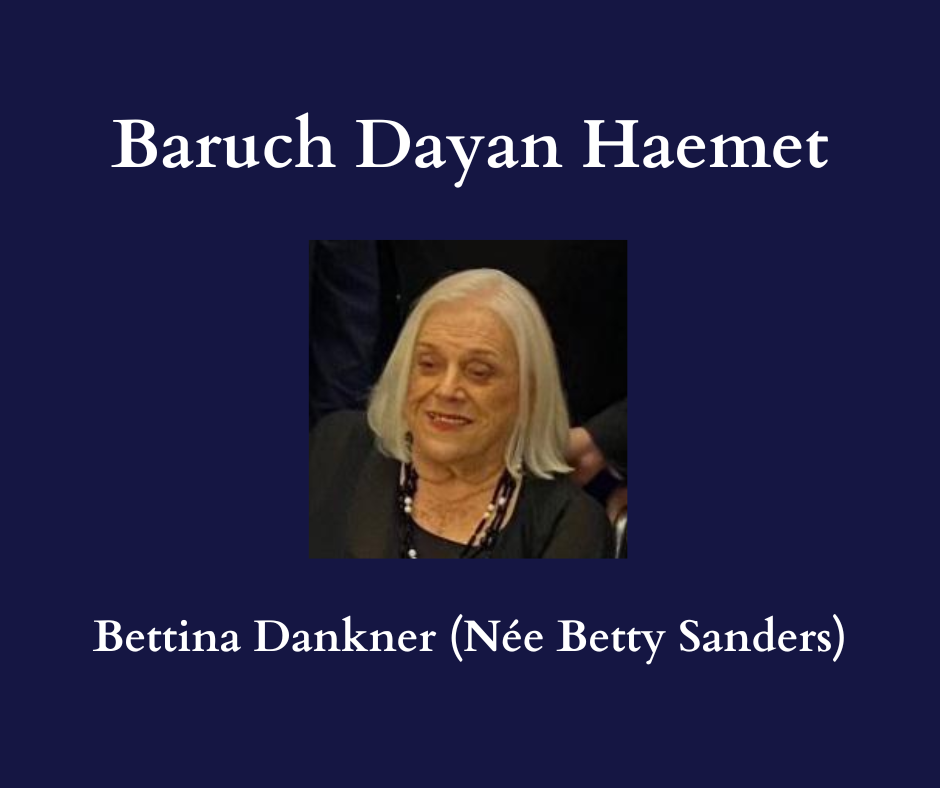 It is with profound sadness that we share the passing of Bettina Dankner, Devora Bluma, the loving mother and mother-in-law of Carole and Jay Sterling, and Stephen Dankner.
Bettina was the cherished grandmother of Lauren Sterling and Simon Wolfe, Cory Sterling, Matthew Dankner and Robin Kravitz, and Justin Dankner. She was the proud and adored "GG" of Maya and Raffi.
The funeral for Blumeh Dvorah bat Mordechai v'Rivka will be held on Friday 29 September. Details can be found here:
https://bit.ly/46b7aHt
Wishing her daughter and son-in-law, Carole and Jay Sterling, son Stephen Dankner, and her grandchildren a long life.
May Bettina's life, deeds, and memory become the source of eternal Brachot and Mitzvot for Carole and her entire family; and may the family be comforted amongst the mourners of Zion and Jerusalem.