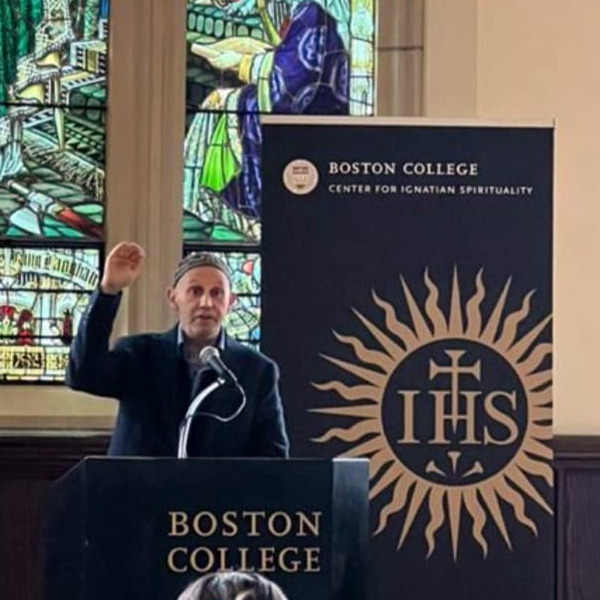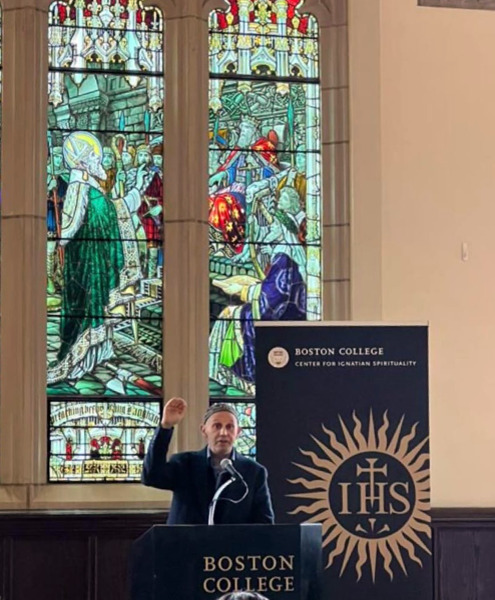 WUPJ President Rabbi Sergio Bergman has delivered a lecture on his friendship with Pope Francis (Jorge Mario Bergoglio). In a hybrid talk at Boston College, in the USA, Rabbi Bergman spoke about many of the Pope's ground-breaking projects in their native Argentina including around interfaith dialogue, environmentalism and remembering the Holocaust.
Rabbi Bergman also touched on his own time in the rabbinate and in politics, and his current role as WUPJ President, saying "nothing could be more important for me in my rabbinic career."
The talk was titled 'Jews, Christians & Civil Society: Bergoglio in Argentina'. It was co-sponsored by the Center for Ignatian Spirituality and the Center for Christian-Jewish Learning.
It was covered by local media including the Jewish Journal. You can read their article here.