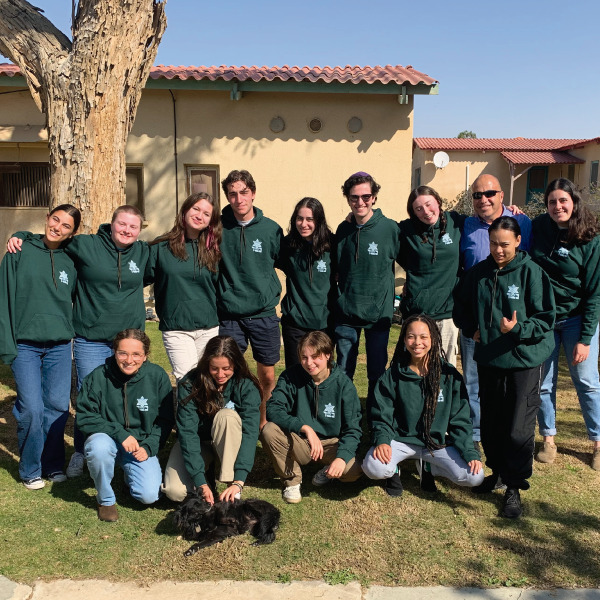 Young adults from South Africa, Australia, and the UK began their Shnat Netzer Olami gap year program — Shnat Ramah — in Israel in late January.
"Shnatties," as participants are called, gathered for the opening program at Kibbutz Revivim in the Negev. There, they focused on group bonding, studying about identity and choice, learning Hebrew, participating in activities connected to the spirit of Netzer, praying as a group, leading Shabbat activities and preparing for what is ahead.
Shnat Netzer is Netzer Olami's flagship gap year program, operating for more than two decades for hundreds of participants from around the world. Participants are between ages 18 and 20, and passionate about tikkun olam, volunteerism, and living and advancing Progressive Jewish values of human rights, inclusion, pluralism and Progressive Zionism.
The program is led by
Ella Tishkoff Ebrani, Director of Shnat, and Naama Ronder, Madricha,
who
are thrilled to report that Shnat Ramah is truly a fantastic group! They also are sending their gratitude to the Shnatties'
f
amilies and communities back home.