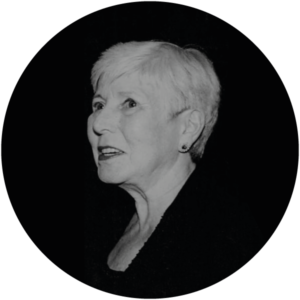 It is with deep sadness that the World Union for Progressive Judaism shares the news of the passing on last Shabbat in Herzliya, Israel, of Ruth Cohen z"l, one of our greatest lay leaders and much-loved friend of the World Union and our global Movement.
WUPJ Chair (2000 to 2005) and EUPJ Honorary Life President, Ruth was inspirational leader whose dedication spanned a lifetime.Together with her late husband, Harvey z"l, Ruth worked to strengthen Reform Judaism in Israel and the world.
The World Union leadership and staff extend deepest and warmest condolences to Jonathan, David and the entire Cohen family.
May her memory continue to bless us all. She will be sadly missed.
* * * * * * * * * * * *
The funeral will take place on Tuesday, January 31, at 11 am at the Menucha Nechona cemetery in Kfar Saba. The service will be livestreamed at livestream.com/bti/ruth-cohen-fiuneral.
Shiva prayers will be on Tuesday, Wednesday and Thursday at Eliezer Kaplan 97, Herziliya (from 5 pm to 9 pm).
* * * * * * * * * * * *

Photo: ©Margrit Schmidt