The Beutel Seminar for Progressive Jewish Leadership and the Bergman Seminar for Progressive Jewish Educators bring together a diverse group of Progressive leaders from all over the world to learn together, form collaborative relationships and strengthen the bonds of friendship that all Israel is responsible for one another.
This year's seminars took place in Israel from July 5-14 in line with the theme Startup Progressive Jewish Leadership: From Vision to Reality. They gathered participants from ten different countries – day school teachers, rabbis, religious school directors, community leaders, and community directors.
The location in Israel provides with a rich and varied classroom and a firsthand encounter with the complexity of Israeli society. The group's presence brings a unique and powerful message to Israel of a diverse yet unified representative of a worldwide network of Progressive Jewish leadership.
The 2022 seminars wrapped up after ten days packed with exploring the issues facing Israel and Progressive Judaism, gaining professional skills, and building a supportive global community transcending language and culture. Even with Covid cases, the collaboration of both participants and our staff ensured a successful program, providing a formative experience for the future leaders of our regions in the world.
Beutel and Bergman seminars, which historically took place at different times, were put on hold for the last years due to the Covid pandemic. This year, even while still during Covid uncertainty, the World Union made the decision to restart them and to expand their programs. The aim was ensuring a long-term impact on the effectivity of the participants and their continued success in their communities.
After asking communities to nominate activists with leadership potential, the World Union opened each seminar with a series of webinars in which the topics addressed were based on the issues the participants raised in their applications. "We also asked participants to bring a personal project to work on over the course of the seminar", tells Rabbi Stacey Blank, WUPJ Director of Education and Leadership Development.
"This year's Beutel and Bergman face-to-face portions of the seminar were held together in Israel exploring together and enjoying the synergy of diverse professional perspectives while including separate sessions for each program to reflect and work on their specific leadership area", explained Rabbi Blank.
The groups explored best practices of Progressive Jewish leadership, learning from each other, and meeting with Israel Movement for Reform & Progressive Judaism (IMPJ) leaders and rabbis and pluralistic grassroots initiatives.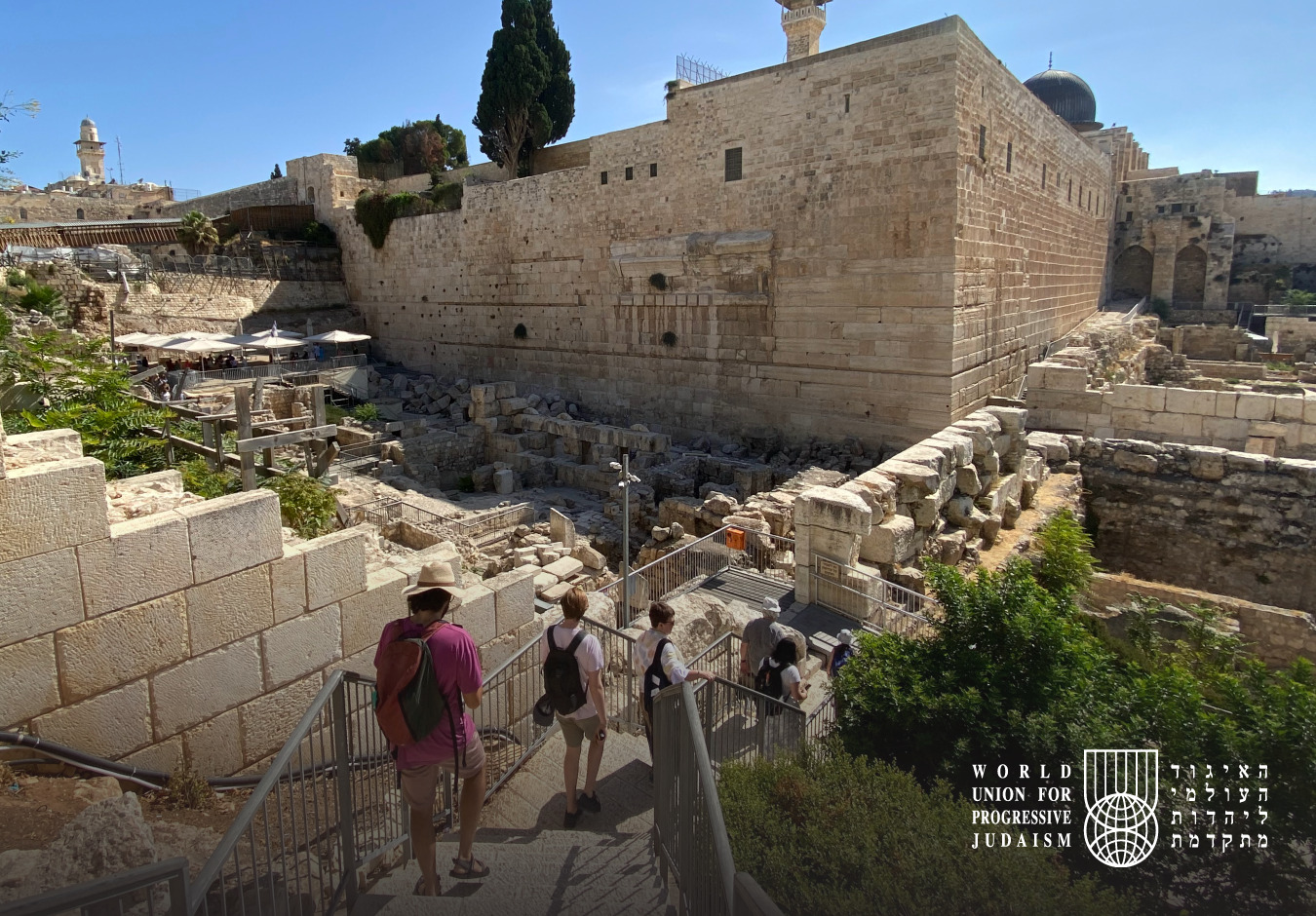 They engaged in wholistic Jewish living by studying at Hebrew Union College, praying together in diverse locations such as the Egalitarian Kotel, on the Besor Stream in the Negev and the beach, and composing together their own prayer before Havdalah on the Beit Shmuel balcony in Jerusalem.
Their leadership toolbox was enlarged with seminars about Design Thinking and the Business Model Canvas led by PresenTense, an Israel based non-profit that promotes an inclusive society. The participants worked in small groups that served as co-working incubators for practicing the skills they gained and developing their personal projects.
The connection with the World Union was strengthened by meeting with WUPJ President Rabbi Sergio Bergman and WUPJ Management Committee Member Andrew Keene. "The WUPJ's mission is to connect our regions and support the development of their institutions and leaders for the continuity of Judaism worldwide and for tikkun olam through innovative platforms and tools" said Rabbi Bergman.
They nourished their understanding of Israel's complexity in meetings with Israel Religious Action Center (IRAC) and the World Zionist Organization (WZO), a Human Rights lawyer, a former settler, and entrepreneurs from the Bedouin city of Rahat. And also witnessed the realization of the pioneering enterprise of the Negev development town of Yerucham.
"We were called to be a community to support our friends who fell ill, bringing them meals, Zooming them in to sessions, and writing a prayer that brought everyone closer together", added Rabbi Blank.
Photos: David Beraha, Rachael Sara Bootcov, and Joe-Johannes Kolbe
By the end of the program it was visible how each participant grew and developed and strengthened their global network with which to advise and receive support, develop their work, and feel proud to be a part of the WUPJ and motivated to continue to take part in its regional initiatives.
The seminars continue with monthly meetings till the end of 2022, and there is already interest from the group for involvement with Connections 2023 next year in Jerusalem.
"We will continue to work with our regions to evaluate the needs on the ground and to collaborate in developing new and innovative ideas for the seminars as well as other leadership initiatives. We look forward to developing the bright future of Progressive Judaism together", told Rabbi Bergman.
---
Participants have a lot to share on their experiences in the seminars:
"The Bergman-Beutel seminar in Israel was a truly inspirational 10 days of guidance in how we can better fulfill our roles as lay leaders and educators in our own communities around the world."
– Rachael Sara Bootcov, Co-Mazkira of Netzer Olami and Youth Director at Temple Israel in Cape Town, South Africa
"The seminar was an incredible opportunity to meet and learn from fellow lay leaders and educators from Progressive communities around the world."
– Cassie Barrett, secretary of Etz Chayim Progressive Synagogue in Victoria, Australia, and ARZA Australia Board Member
"A variety of views, opinions, knowledge, languages, tastes, emotions, which gave a lot of questions, but as many answers. All the experience gained at the seminar was transformed into a single holistic colorful picture of understanding, who a progressive Jew is, thanks to the rabbis, seminar participants, lecturers, general reflections and dialogues."
– Gloria Gromyko, Young Adults leader in Belarus
"A wonderful experience illuminating reformed Jewish life around the globe, highlighting the differences between the various communities and even more – stressing the similarities."
– Yoram Tekoa, former Chair of Kehilat Yozma in Modiin, Israel, and IMPJ Board Member
"Fantastic prepared experience and practice with value and impact, shared ideas, common sense and last but not least sense of humor."
– Daniel Rux, CEO of Congregation Ec Chajim in Prague, Czech Republic
---
Watch and share the teaser: