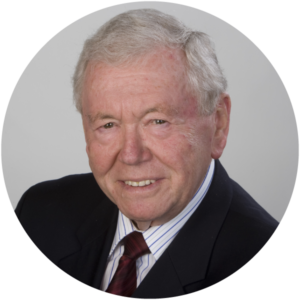 The World Union for Progressive Judaism mourn with deep sorrow the passing of Rabbi Dow Marmur Z"L, former President of the World Union (1999-2001).
Rabbi Emeritus at Holy Blossom Temple, in Toronto, Canada, he was born in Poland in 1935 and spent the years of World War II in the Soviet Union before returning to Poland in 1946. Two years later, he emigrated to Sweden, where he went to school. In 1957, he moved to London, England to study for the rabbinate at the Leo Baeck College, from which he graduated in 1962.
Before becoming Senior Rabbi of Holy Blossom in 1983, Rabbi Marmur served two congregations in Britain. He retired from his position of Senior Rabbi at Holy Blossom Temple in 2000.
Rabbi Marmur wrote six books and edited two. His articles on Jewish theology, Zionism, Israel, marriage and related problems, and Jewish/Christian relations have appeared in Jewish and non-Jewish publications in Britain, Canada and elsewhere.
The World Union of Progressive Judaism extends condolences to his wife Fredzia, his children Viveca, Elizabeth and Rabbi Michael Marmur, and to all the family.
May his memory continue to bless us all.
—————————-
The funeral will take place Monday, July 18, at 18:30 at Har Hamenuchot.The family will sit Shiva in Michael's home 6/9 Walter Avales St, except for Thursday morning.
Visiting hours: 8:00-13:00, 16:00-21:00.
Shacharit: 8:00
Mincha-Ma'ariv: 19:15.