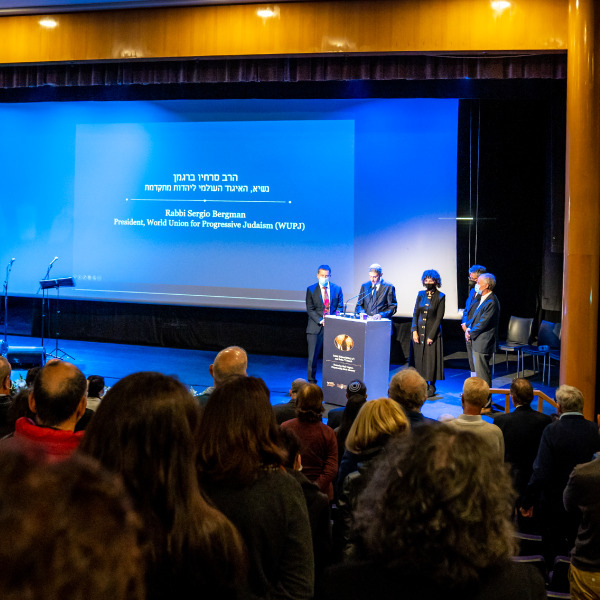 Family, friends, and Reform / Progressive movement representatives came together last March 21 in Jerusalem to pay final respects to our adored and esteemed leaders Rabbi Richard (Dick) z'l and Bella z'l Hirsch.
After the interment, which took place at Kibbutz Ma'ale HaHamisha Cemetery, they met for the memorial service at the Hirsch Theatre, Beit Shmuel. The event was organized by the IMPJ, Arzenu, and the World Union.
Among speakers that paid tribute to the Hirsch's were Isaac Herzog, President of Israel; Natan Sharansky, Former Chairman of the Executive for the Jewish Agency for Israel; MK Rabbi Gilad Kariv; Yaakov Hagoel, Chairman of the World Zionist Organization; Rabbi Lea Mühlstein, Chair of Arzenu Olami; Carole Sterling, Chair of the World Union; and Rabbi Sergio Bergman, WUPJ President.
Watch the memorial service video:
---
Photos credit: Hanna Taieb