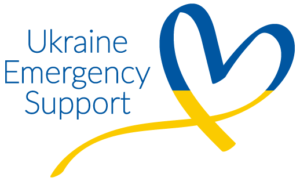 The application of WUPJ's Ukraine Crisis Fund will be made in direct aid and support of the WUPJ / EUPJ Ukraine Emergency Support program, which executive committee is chaired by Carole Sterling, WUPJ Chair, and Rabbi Igor Zinkov of The Liberal Jewish Synagogue, on behalf of the European Union for Progressive Judaism, EUPJ.
The World Union and the EUPJ are closely monitoring the evolving situation and are in close contact with our people on the ground, including Rabbi Alexander Dukhovny in Kiev, Rabbi Julia Gris from Odessa and Alexander Haydar, Executive Director of our Progressive communities.
All work that has been done is to ensure the safety of our Ukrainian community, assisting with food, warmth, shelter, security, medical attention, and mental health support while establishing a refugee centre in Poland to welcome families fleeing Ukraine.
Ukraine Emergency Support works in coordination with important global organizations such as the Jewish Agency for Israel (JAFI), the American Joint Distribution Committee (JDC), and the World Zionist Organization (WZO) to ensure successful streamlining and to avoid duplication. "We are thankful for our partners in the European Union for Progressive Judaism (EUPJ) for ensuring co-ordination and co-operation", said Carole.
There are several challenges in getting the funding to where it needs to be. At the moment, many Ukrainian banks are out of cash and there is no way to withdraw money. International transfers are being frozen. Despite this, WUPJ leaders in the region have asked that the funds collected are available and ready to be transferred quickly, when required. They know that world Jewry is with them, not just in words but also in actions.
"We have undertaken the task and responsibility of overseeing the allocation and distribution of these essential funds. To this end, we are working with and coordinating our efforts with reputable and knowledgeable people on the ground", explained Rabbi Zinkov.
While we continue to work and pray for peace, the World Union also understands the importance of preparing to sustain and support our communities.