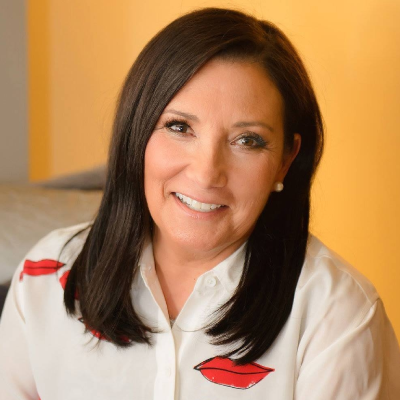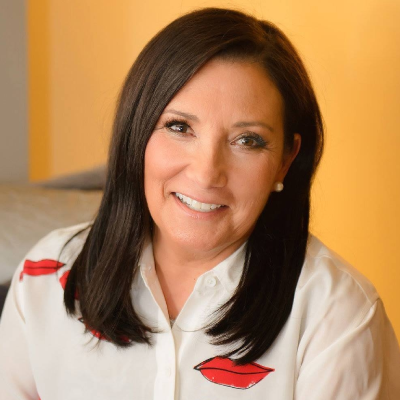 Carole Sterling, who joined the World Union as Chair in 2015, received the award during the WUPJ Executive Board meeting in last December.
This is a fairly new award, first presented in 2012 at the sole discretion of the current President of the Union for Progressive Judaism, the roof body of Progressive Judaism in Australia, New Zealand and Asia.
To date only 13 people have received this recognition, and Carole is only the 2nd person who's not a UPJ member to have been granted the honor.
The President's Award is given to worthy candidates who have provided dedicated service to their congregations, their regions and/or the Progressive Jewish Community worldwide.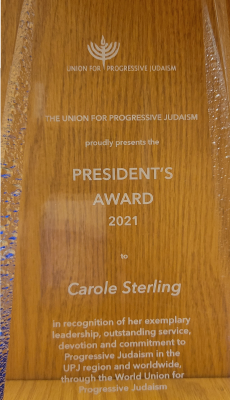 Born and raised in Montreal, Canada, Carole Sterling has dedicated many years to leading and volunteering for significant Jewish organizations in Canada, North America, and the world.
All the members of the World Union's Executive Board that attended the online meeting where the announcement was made expressed their delight and wished Carole a hearty Mazal Tov for the tribute richly deserved.
Once she had gotten over the surprise, Carole thanked the UPJ for the meaningful and totally unexpected honor. "I'm humbled by your gesture and all that it represents. It's a privilege to me to work on behalf of the Jewish people, despite the many challenges we often face".