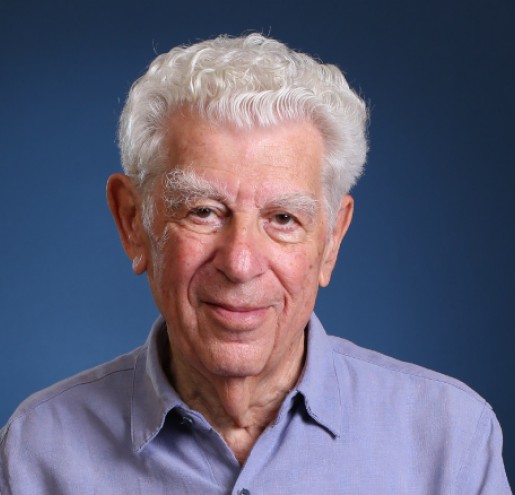 With heavy hearts, we are writing to share the news of the loss of our honorary life president, mentor, leader, friend, and visionary builder of the world Reform movement, Rabbi Richard (Dick) G. Hirsch Z"L. We embrace his family, his four children, 11 grandchildren and six great-grandchildren, and join millions of Reform and Progressive Jews around the world in mourning.
As the executive director of the World Union for Progressive Judaism, Rabbi Hirsch made what was then a bold decision to establish the headquarters of the organization in Jerusalem, giving rise to Progressive Judaism in Israel and around the world. Along with his beloved Bella, Rabbi Hirsch planted the seeds and helped to nurture the presence of Progressive Judaism in over 50 countries.
His leadership in the American Reform Jewish Movement began as a congregational rabbi and civil rights leader. Rabbi Hirsch was the founding director of the Religious Action Center of Reform Judaism in Washington, which continues to help shape policies that reflect the values of Reform and Progressive Judaism. His friendship and partnership with Rev Dr. Martin Luther King Jr. in the fight for justice, freedom and human dignity, represent the foundation on which Rabbi Hirsch continued his career with the World Union and upon which we will continue his legacy and maintain the fire of his vision.
Rabbi Hirsch's commitment to Zionism helped to integrate the World Union into international Zionist institutions, including the creation of Arzenu, the political voice representing Reform and Progressive Judaism. He directly impacted modern life in Israel through the creation of the two kibbutzim of the movement in the Arava. And Rabbi Hirsch lovingly built and established the international headquarters of the World Union – Beit Shmuel/Mercaz Shimshon – a great source of pride to him and to our movement and home to the Bella and Rabbi Richard G. Hirsch Theater.
Rabbi Hirsch's work sowed the fruit of a humanistic, progressive Judaism committed to the values ​​of the Jewish people and the centrality of the State of Israel for our future.
We will continue listening in the silence of Rabbi Hirsch's absence, his powerful voice, wise advice and guidance always present. We will continue to nurture and further his legacy through our love for the World Union, Medinat Israel and the Jews of the world. We are grateful to have had Rabbi Hirsch among us and are honored to be the shepherds of his eternal legacy.
We will continue with his good work in his name and in his honor.
Rabbi Sergio Bergman, President