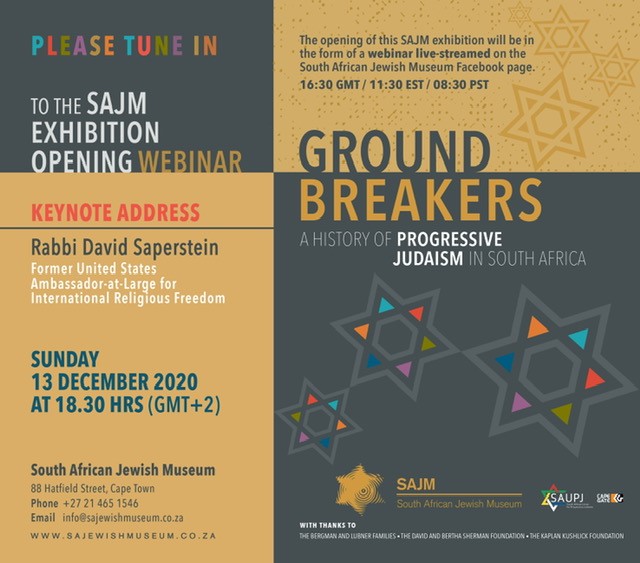 In December 2020 the South African Jewish Museum will open an exhibition on the history and role of Progressive (or Reform) Jews in South Africa.
Progressive Jews have led the South African Jewish community in a number of areas, including the role of women, interfaith initiatives and charitable outreach projects. No history of the Jewish community in South Africa is complete without taking into account how this minority group helped shape the attitudes and actions of the wider Jewish majority.
The exhibition has been developed by the SA Jewish Museum in conjunction with Irwin Manoim and is based on his forthcoming book Mavericks inside the Tent: The Progressive Jewish Movement in South Africa and its impact on the wider community.
The directors of the South African Jewish Museum and the Kaplan Centre for Jewish Studies at the University of Cape Town, Gavin Morris and Prof Adam Mendelsohn; Author of the book, Irwin Manoim; the Chairman of the South African Union for Progressive Judaism, Greg Flash; and Leslie Bergman, Honorary Life President of the European Union for Progressive Judaism; will be part of the opening webinar directly from the museum. Keynote address by Rabbi David Saperstein, Former United States Ambassador-at-Large for International Religious Freedom, and Former WUPJ President.
View the live event on the SAJM Facebook page.