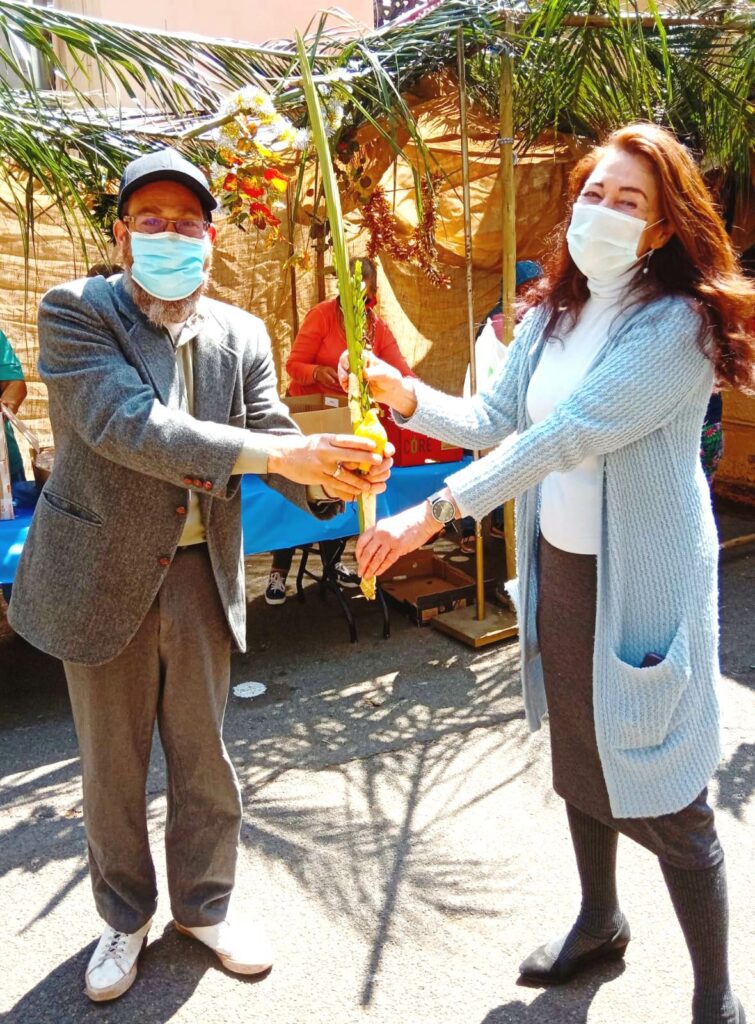 For several months now, in response to the distress of the COVID pandemic in an area already distressed, Beit Emanuel Progressive Shul and Temple Israel Hillbrow have been handing out sandwiches and fruit to those in need in Hillbrow.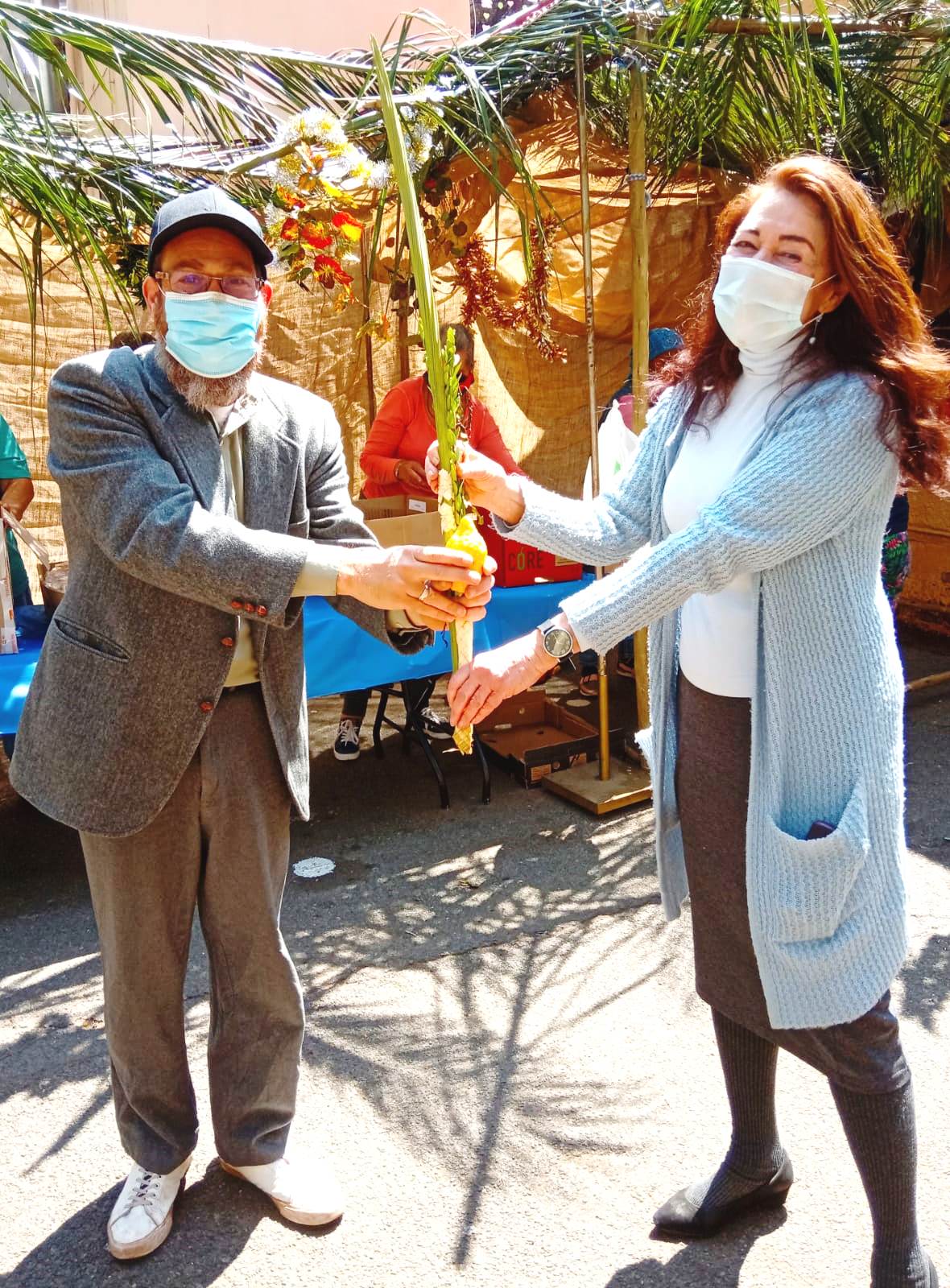 Every Thursday morning, Rabbi Sa'ar Shaked heads to Hillbrow in the Beit Emanuel shul-mobile, filled with sandwiches donated by congregants. At Temple Israel's parking lot, these are added to mounds of fruit donated by Temple Israel's management team and distributed to needy residents. All is undertaken in line with the necessary COVID etiquette. Each week, between 100 and 200 needy homeless people (including children) come to the Temple. This number has been growing steadily as the "word gets around".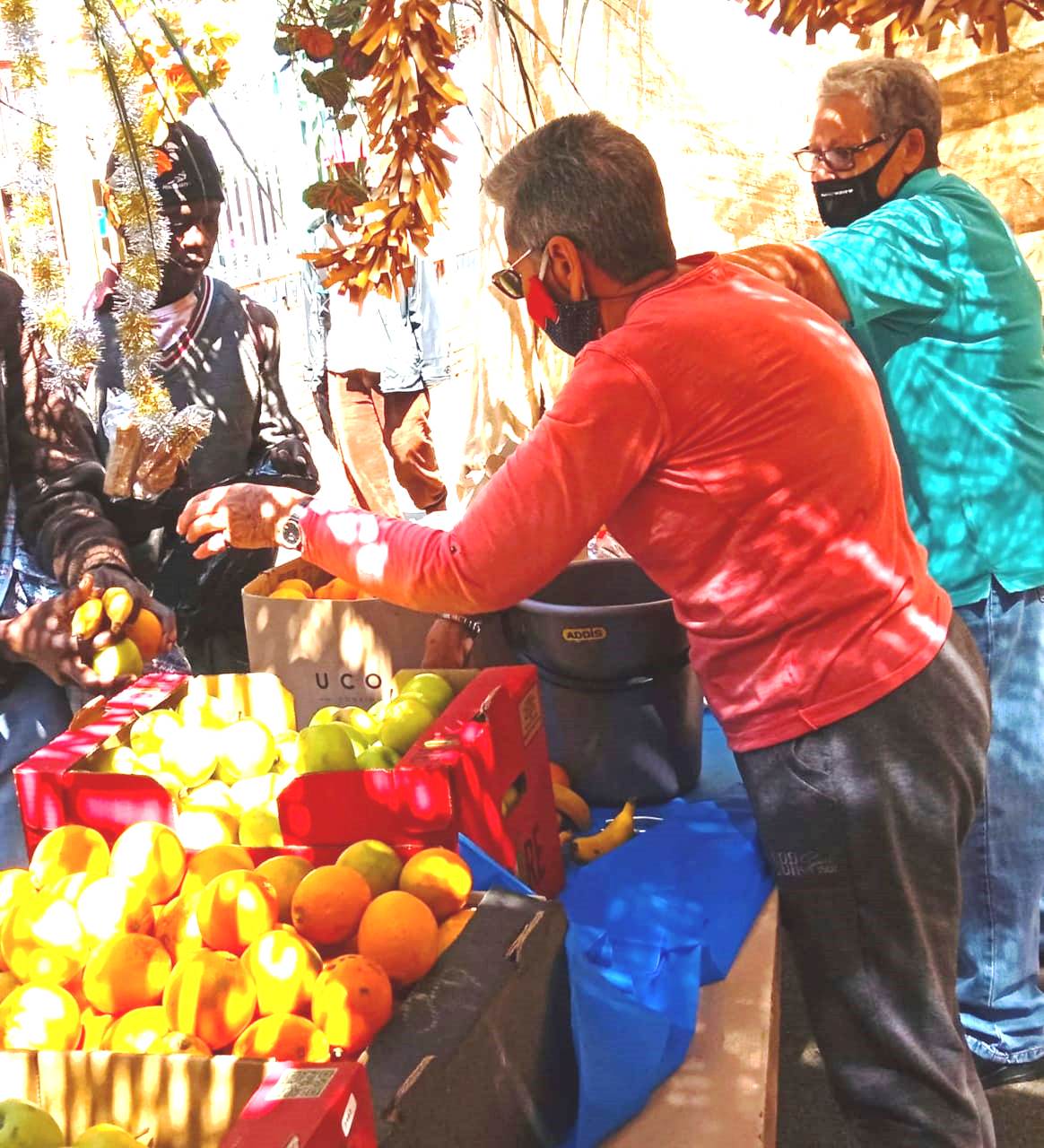 While Temple Israel remains closed amid the pandemic, the shuls worked together to ensure that food would continue to be available during Sukkot. In keeping with the custom of welcoming those in need into the Sukkah, the distribution took place from a Sukkah erected on the Temple Israel grounds.
Chairperson of Temple Israel Hillbrow, Reeva Forman says. "I am so proud that the two shuls continue the tradition of our founding Rabbi MC Weiler and the Sisterhood, caring for those disadvantaged and homeless on the streets of Hillbrow. We are equally proud to be a small part of the outreach of our wonderful Jewish community in this COVID 19 period, epitomized by the incredible work the SAJBD and Angel network, who have done so much for the needy throughout our country. Our special thanks go to Paul Davis, Marion Bubly, Peter and Harold Joffe, Winnie Nkomo, Michael Jerome have made this happen.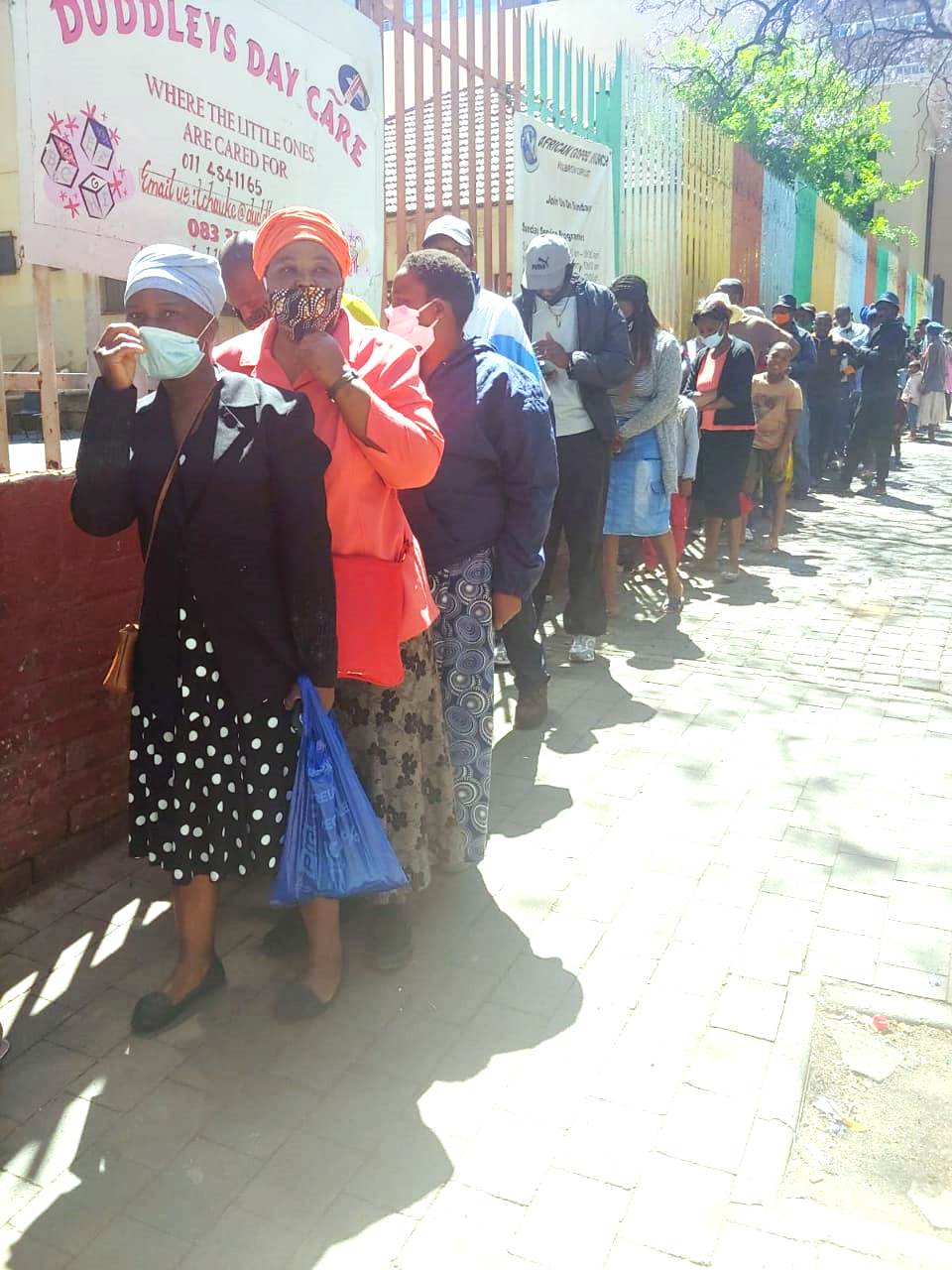 SAUPJ Gauteng Chairperson, Lisa Hack praised Bet Emanuel and Temple Israel Hillbrow on what she termed "a great initiative."