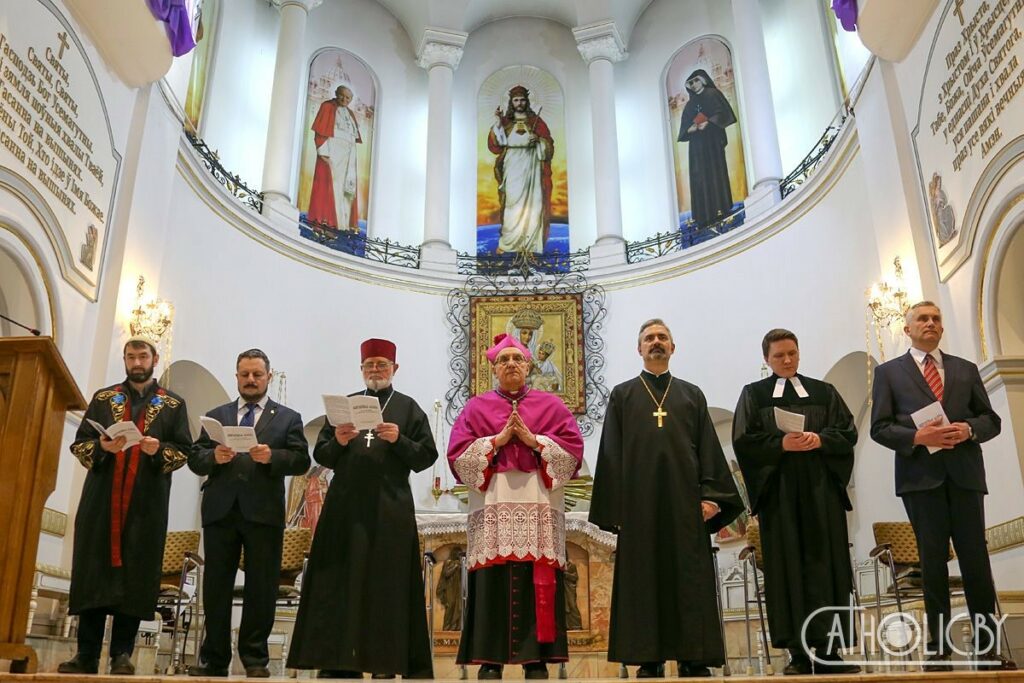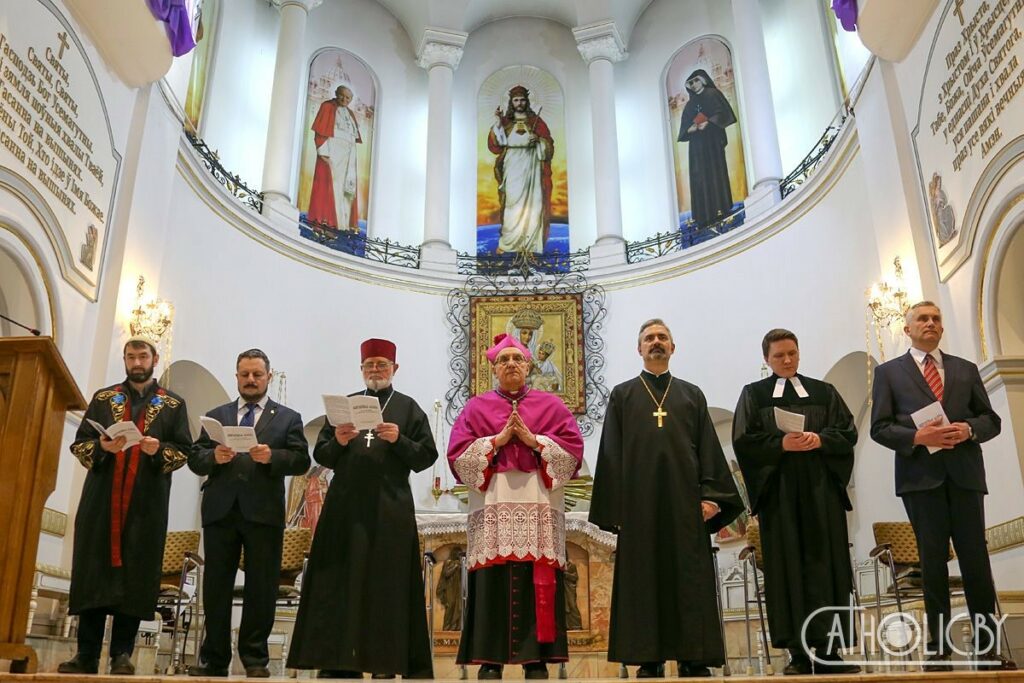 On the evening of March 21, Rabbi Grisha Abramovich, representing Progressive Judaism, had the special honor tof being invited to participate in an interfaith prayer session against the Coronovirus along with spiritual leaders and representatives of the Orthodox, Catholic, Lutheran, Greek Catholic, Evangelical and Muslim communities.
The event was initiated by Archbishop Tadeusz Kondrusiewicz, Metropolitan of Minsk-Mogilevsky, with the blessing of Metropolitan of Minsk and Zaslavsky, who was represented by Archpriest Alexander Shimbalev, Deputy Head of the Synodal Department of the Belarusian Orthodox Church on Church and Society Relations.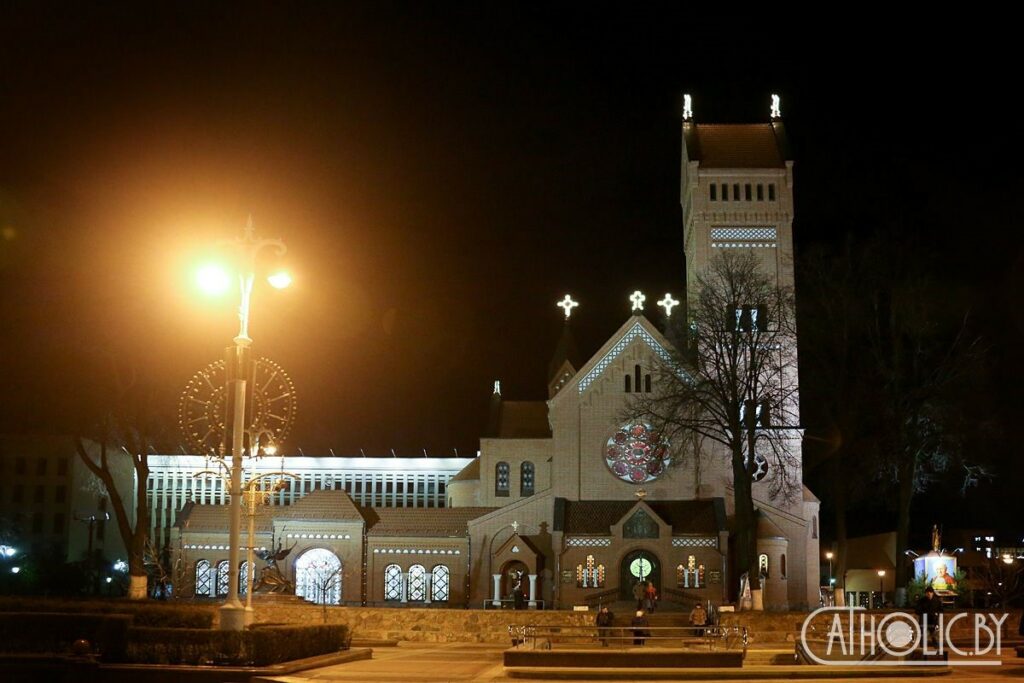 The service took place in the church of Saints Simon and Elena, one of the symbols of the city in the center of Minsk. A warm welcome and precautionary measures during this difficult time of the epidemic were provided by Priest Vladislov Zavalnyuk, and the ceremony was conducted by Priest Yuri Sanko, a longtime friend of the Beit Simha Center. Archbishop Kandrusevich noted that our prayer is a sign of our concern for physical and spiritual health, as well as a desire to fight epidemics of Coronovirus together, being in good relations with each other.
Rabbi Abramovich read a prayer for recovery both in Hebrew and in Belarusian translation, made by one of the leaders of the Church of St. Roch, from the siddur, Avoda sheBalev. Also adding that together we pray to the Almighty for those who are sick, for the support of family and friends, staff and everyone who believes in the importance of prayer and remorse in hoping for restoring health, peace, and harmony to our world.
More details about the ceremony and the attending clergy can be found here.