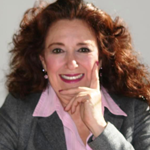 An appeal from Reeva Forman, Honorary Fellow WZO.
Dear Friend,
We appeal to you to vote for ARTSA/ ARZENU our Progressive Religious Zionist Movement in the coming WZO elections.
It is crucial that we as South African citizens and ex-pat South Africans, honour the great heritage of the Mandela era, our freedom charter and constitution, that our voice be heard loud and clear in our "other" home – our spiritual and biblical homeland, the State of Israel.
It is our duty as part of the Jewish Diaspora to do all in our power to ensure the democratic governace of Israel is not threatened. That ALL its citizens are treated equally according to the law. This means respect for all streams of Jewish religious practise, for the rights of all Israeli Arab citizens, Women's rights and those of the LGBTQI community. .
Your vote will ensure that this message is heard by the GOI and the Jewish world.
Reeva Forman
Honorary WZO Fellow
PS. I would love to hear from you and be in touch, please email me: reeva@intekom.co.za