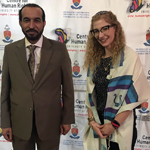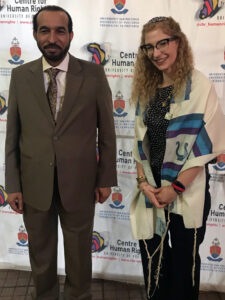 Rabbi Julia Margolis, from Beit Luria Progressive Shul in Johannesburg, was invited to attend a leadership summit organized by the Embassy of United Arab Emirates in South Africa and the Centre of Human Rights at the University of Pretoria.
The summit "Year of Tolerance: Prospects for Peace and Stability in Africa" focused on how education and knowledge-sharing can be a powerful tool to raise awareness on tolerance in diversity.
United Arab Emirates government announced that 2019 would be officially proclaimed the Year of tolerance, to highlight the country's decision to welcome people of all backgrounds and beliefs and its role in encouraging peace and stability in the Middle East and beyond.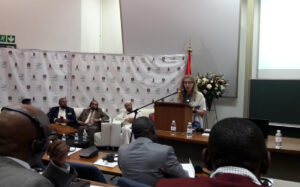 "It was a great privilege to represent the Jewish faith. I was asked to talk about peace, coexistence, and the doctrines of progressive Judaism. The conference fostered a sense of hope, mutual respect, understanding and focus on our commonalities. I believe the delegates better understood each other and their cultural and religious beliefs after attending the workshops and sessions of the event", said Rabbi Julia.