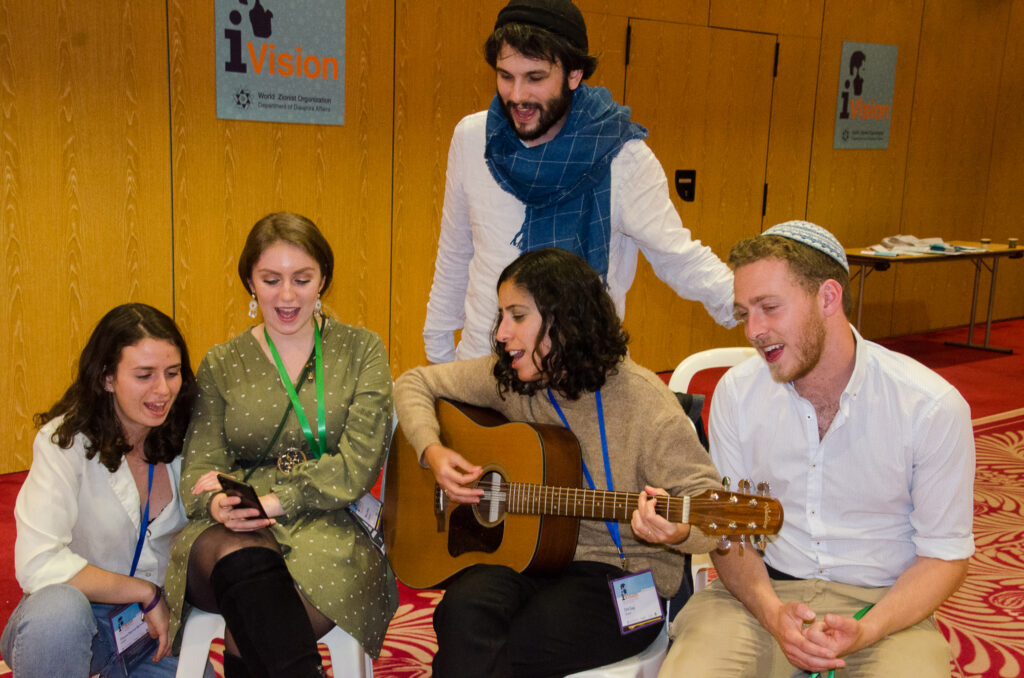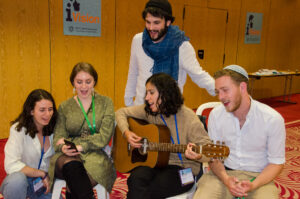 Participating in the recent Tamar and Arzenu Young Leadership Seminar in Marseille, France, November 14 – 17, I was struck by how 'at home' I felt among the young leaders and Netzer graduates who came together for this extraordinary opportunity. This year, the World Zionist Organization (WZO), Tamar Olami and Arzenu joined forces to host a one-day seminar before its iVision annual conference. The overall aims were to discuss what Zionism in the 21st century means for young adults in Europe and Israel, connect communities and engage in a larger conversation of what this all means moving forward.
More than 60 young adults from the global Progressive movement from 14 countries came together for a weekend of learning, networking, sharing and growing together in Marseilles, France. The seminar was sponsored by both the WZO and Keren Kayemeth LeIsrael-Jewish National Fund, Arzenu and Tamar Olami. We were generously hosted by Union Liberale Israelite de France (ULIF), Communite de Marseille for our opening event on Thursday evening, where we enjoyed a meal, and some TED Talks about innovation, political homelessness and veganism in Israel.
Since being the Netzer and PJV Sahaliach in Melbourne (2016-2018), this movement and its Bogrim (graduates) have become my home away from home. When I was offered to join a conference full of former Netzerniks and young Progressive Jews from around the world, I didn't have to think twice. This time, I came as an independent educator and facilitator, leading a session about Israeli Music history and social context and ran a workshop about the future of the Israeli and Jewish Gen Y and Z.
Over the course of three days, I spoke with many amazing participants and speakers and learned a great deal about Progressive Jewish initiatives, and Netzer leadership doing great work, across Europe.
Above all, ushering in Shabbat in classic Netzer style – led by songs and lots of energy from Netzer participants and songleaders from Germany, Israel, France and the UK – was the moment when I realized, once again, how quickly these seminars, bringing together Israeli and Diaspora leadership, brings me back to my spiritual home time and again.
This is the home where I get to see, engage and guide our young Progressive leadership – not of tomorrow, but of today.
Special thanks to Omri Stark for the photographs!
---
About the author:
Uri Levin is an engaging educator, lecturer and facilitator with more than 15 years experience in Jewish Education both in Israel and abroad. Uri served as the Shaliach (emissary) from the Progressive Movement to the Jewish community in Melbourne, Australia. Since returning to Israel in 2018, Uri has worked as an independent educator and facilitator, sharing his love for Israeli culture with visiting groups and programs in hopes of showing them a different Israel.