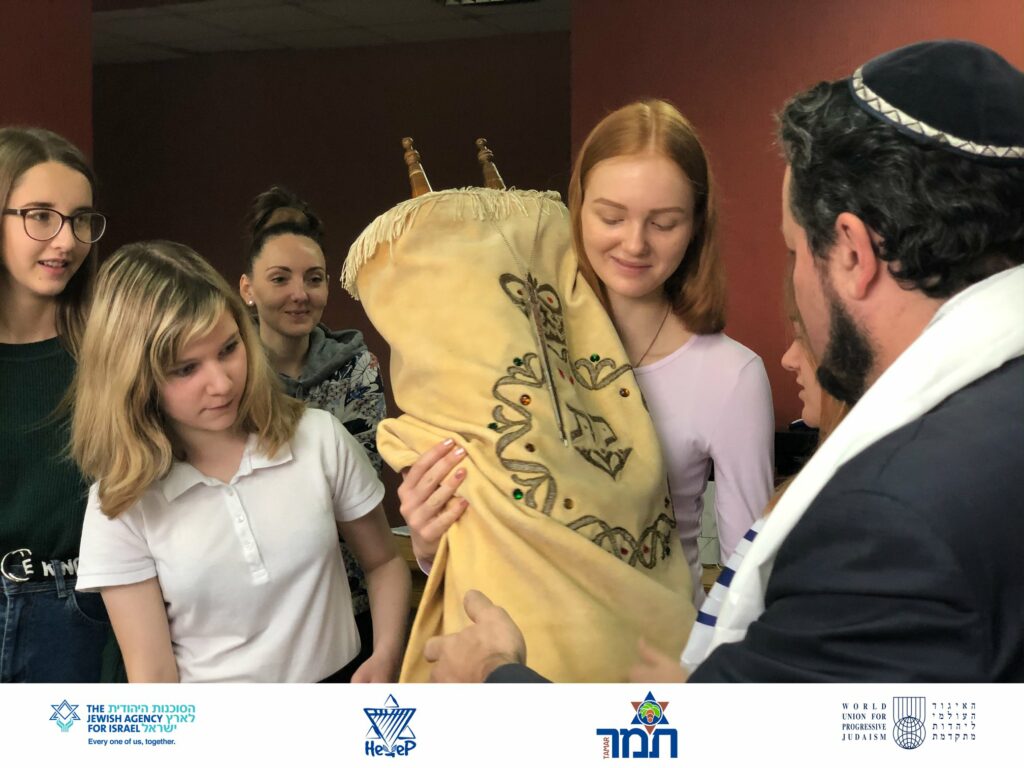 On October 31 to November 2, close to 60 youth and young adults came together in Belarus for a Netzer, Reform Zionist youth movement, conference. With students of the University of Moscow in attendance, participants explored ways to advance Netzer in the coming years, including strengthening current projects in communities in the region, and developing new ones to meet growing needs among the next generation.
With the phrase by Ben Zuma as its focus, "איזה הוא חכם–הלמד מכל אדם, Who is one that is wise? One who learns from every person," participants spent three days in workshops, learning sessions, prayers and more around such topics as: Zionism, our global Progressive Movement, the Jewish Calendar, My Shabbat, Jewish Mysticism and more. Highlights of the conference including evening "audio sessions" learning Jewish text with local rabbis and rabbinic students, and coming together for Kabbalat Shabbat.
An important part of the conference, was strategizing Netzer's vision for growth across the Former Soviet Union. Conclusions reached by participants and new ideas identified as necessary for change included:
Investing in education
Developing local, young leadership
Increasing collaborations with other Jewish organizations
Increasing the number of participants in Netzer youth clubs and summer camps
Netzer FSU expresses its gratitude for the support of the rabbinic and congregational leadership of Beit Simcha Reform Community for hosting and guiding the event; and thank the World Union for believing in the importance of Netzer in the FSU. The conference was generously supported by funding from Tamar Olami with the World Zionist Organization (WZO).
For more updates on activities and events impacting Progressive Jews in the FSU, follow us on Facebook and Instagram for more updates from their activities and participants!