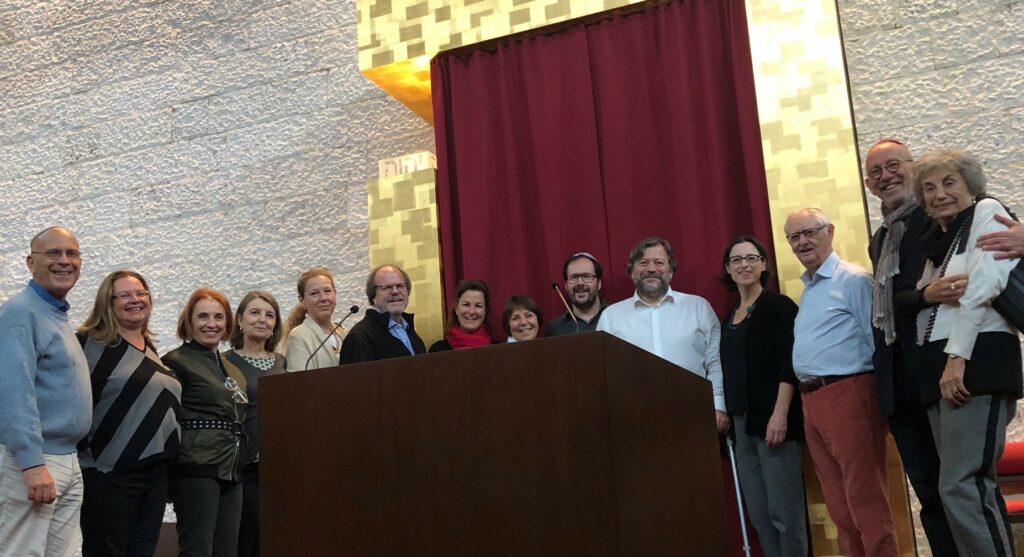 On November 1-3 a delegation of the board of Beth Hillel Roma, along with its Rabbi, Joel Oseran, visited Gil Geneva. The aim of the visit was for Beth Hillel to learn from Gil's strategies and operations and for Gil to learn about Beth Hillel's progress and future steps. This was the third occasion for the respective communities to share updates and deepen their relationship as part of the World Union's congregational twinning program.
Delegates from Beit Hillel Rome also attended an inspiring Shabbat service and spent time with other board members of Gil during social events organized for the meetup.
Teenagers who came as part of the Beit Hillel Rome delegation enjoyed a marvelous weekend in Geneva with fellow young Progressive Jewish peers from Gil, thanks to the great hospitality offered by local families.
Gil will be celebrating soon their 50th anniversary and Beth Hillel is looking forward to participating in and celebrating this important milestone.
About the authors:
Mario Castelnuovo and Fabio Benjamin Fantini are coordinators of the GIL and Beth Hillel Roma twinning experience.