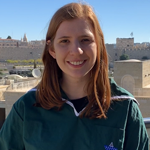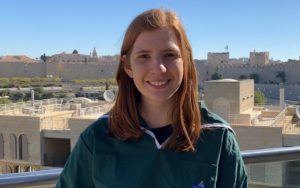 In 2015, the World Union revisited its strategic approaches for all youth and young adult initiatives.
The planning process involved key youth stakeholders from every World Union region, partner organizations, and local communities around the world. One of the key takeaways from this process was that World Union leadership, both professional and lay, was not positioned to best support the vast opportunity for youth initiatives around the world.
Netzer Olami, the Progressive Zionist youth movement affiliated with the WUPJ, is at the heart of our youth and young adult engagement strategy and through our process, it became clear that WUPJ needed to work with Netzer to evolve the model of its global leadership.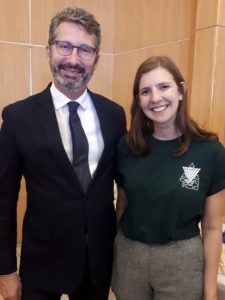 We are pleased that Nicki Braun of Australia has been democratically selected by the global leadership of Netzer to be the first individual in this newly re-envisioned role of Mazkira. Her remit will be twofold: to serve as a connection point for thousands of Progressive Jewish youth around the world under the banner of Netzer Olami; and to represent them to larger WUPJ leadership circles including a prominent seat on the Youth & Young Adults Committee.
Nicki grew up in Netzer Australia, completed a Hadracha (leadership) course, led in the Movement for year, participated in Shnat Netzer Gap Year in Israel, and took on key leadership roles in Netzer Australia upon her return.
Now that she moved to Jerusalem, Nicki will work in partnership with Lior Argaman, who serves as the Director of Youth & Young Adult Engagement for the World Union and whose work includes all related initiatives within the WUPJ, Netzer and otherwise.
Nicki will play a key role in Shnat Netzer, the Progressive Jewish Gap Year program in Israel, and will spend time in communities around the world during her tenure.
Nicki's leadership will be critical in ensuring that our global organization and movement change and evolve in a way that meets and exceeds the needs of young people around the world and we are delighted to welcome her to Jerusalem and to the team.
Lior Argaman added, "We are very excited to have Nicki here with us. She is a great example of how we strive to create a continuum of leadership throughout our Netzer programming. Nicki is exactly the person we need to lead Netzer moving our new strategy forward, and to represent the younger generation across our global movement. We look forward to working with Nicki and all our snifim this coming year."