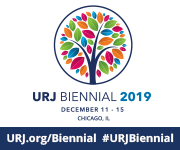 We're inviting international delegates of the World Union to join thousands of Reform Jews at the URJ Biennial in Chicago this December.
Come and share stories of our members and communities advancing our movement around the world. As the largest biennial conference of our movement, the World Union's presence and programming is vital – sharing with North Americans the strength and reach of our global movement.
Join the more than 60 delegates already registered – our largest international delegation to date! – at the following World Union events and panels:
Wednesday Dec 11, 9 am – 12 noon, WUPJ Global Forum and International Assembly
Wednesday Dec 11, 6pm – 8:30pm, World Union Gala Dinner honoring Rabbi Naama Kellman and Rabbi Levi Weiman-Kellman, with a special tribute to Rabbi Daniel Freelander
Thursday Dec 12, 9am – 12pm, panel discussion, "International Responses to Antisemitism," led by Ambassador/ Rabbi David Saperstein, WUPJ President
Thursday Dec 12, 3:45pm – 5:30pm, panel discussion, "Your Global Family – Vibrant Progressive and Reform Jewish Communities Around the World," led by Carole Sterling, WUPJ Chair
Friday night, Dec 13, Erev Shabbat dinner together as an international delegation
Shabbat morning, Dec 14, Torah study breakfasts with rabbis from the Israel Movement for Progressive and Reform Judaism (IMPJ)
We are also hosting an informational center in the conference kikar meeting space.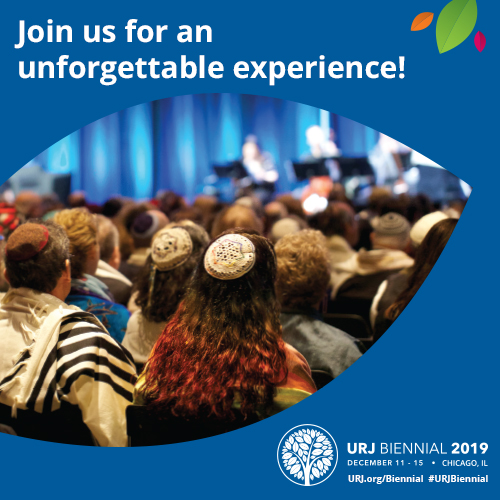 For more information, including registration links, visit: www.urjbiennial.org
We look forward to counting you among our international delegation!