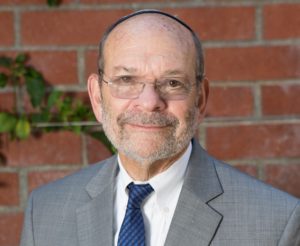 The World Union mourns the passing of Rabbi Peter Knobel Z"L, former president of the Central Conference of American Rabbis (CCAR), on August 20th in Los Angeles, at the age of 76.
Rabbi Knobel was the Senior Rabbi of Beth Emet The Free Synagogue in Evanston and, more recently, he had served as rabbi emeritus at Beth Emet and as the Interim Senior Rabbi of Chicago's Temple Sholom and Temple Judea in Coral Gables.
In addition to serving as president of the Central Conference of American Rabbis and CCAR's Mishkan T'filah Editorial Committee, Rabbi Knobel was chairman of the Liturgy and Reform Commission and member of ad hoc committees on human sexuality, homosexuality and the rabbinate, and patrilineal descent.
He also was a member of the ARZA National Board, and chaired its Institute for Reform Zionism. Was member of the board of trustees of both the Union for Reform Judaism and the Hebrew Union College-Jewish Institute of Religion.
Knobel authored and edited numerous articles and publications in the areas of Jewish Bioethics, Liturgy, and Zionist Thought.
The World Union of Progressive Judaism extends condolences to Elaine Knobel, to their sons and grandchildren, and the entire family.
May his memory continue to bless us all.