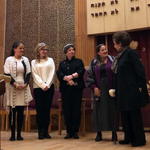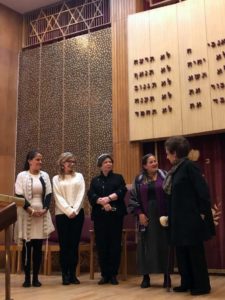 Women's Day was celebrated on August 9 in South Africa. The national holiday commemorates the 1956 march of approximately 20,000 women to petition against the country's approval laws that required South Africans defined as "black" under The Population Registration Act had an internal passport known as a pass. The laws served to maintain population segregation, control urbanization and manage migrant labor during the apartheid era.

Shabbat services that night at Temple Israel in Cape Town added a great new moment to be celebrated – it was the first time that four female rabbis had ever been on a bimah together in South Africa.

In the occasion, Rabbi Elena Rubinstein, from Russia; Rabbi Julia Margolis, who was born in Moscow but was raised in Israel; Rabbi Tamara Schagas, of Rabbis for Human Rights, from Argentina; and Rabbi Emma Gottlieb, who was born in Toronto, Canada, and serves Temple Israel as its first female, full time member of the rabbinic team; blessed Astrid Broll, long time Sisterhood president, in honor of her retirement after many many years of time and devotion. She represented all the women congregants.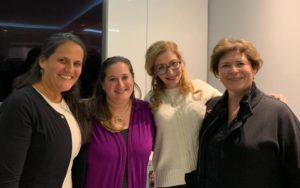 "As we came from different parts of the world, we were able to give a blessing in four languages: Spanish, Russian, Hebrew and English", said Rabbi Julia from Congregation Beit Luria, that recently joined the South African Union for Progressive Judaism.
See below the historical moment.