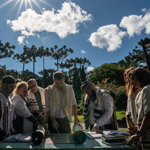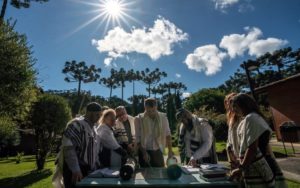 The 4th Kinus of the Ibero-American Institute for Reform Rabbinical Education, the biannual face-to-face meeting that marks a key instance in the institution's school year, was held in Campos do Jordao, Sao Paulo. Prof. Joshua Holo (PhD), Dean of HUC-JIR, Jack Skirball Campus (LA), participated as guest teacher.
"At the Institute' Kinus, led by rabbi Damián Karo, I met a group of rabbinical students and professionals dedicated to the purpose of progressive and open communities, who dive deep in the study of the sources of our diverse and ancient tradition – from the most historic to the present perspective. This experience inspired and renewed my own work that is to prepare the next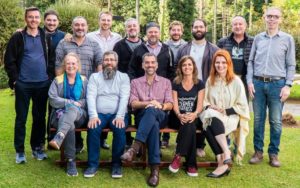 generation of leaders for North America." said Professor Holo.
Students from 8 cities – five countries in the region and Europe – gathered to study, discuss, share experiences and train as future spiritual leaders of Latin American communities.
The Institute thanks Congregação Israelita Paulista and Congregação Beth-El for their continued support and warm welcoming during the Kinus, and especially highlights the participation of rabbi Rubens Sternschein and rabbi Uri Lam, who opened and closed the event.
Ibero-American Institute for Rabbinical Education Reform (IIFRR) is a joint project of the Union of Reform Judaism for Latin America (UJR-AmLat), Judaica Foundation and the Mishkan Jewish Spirituality Center.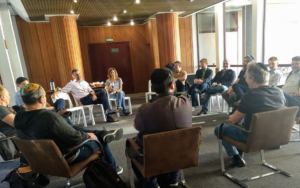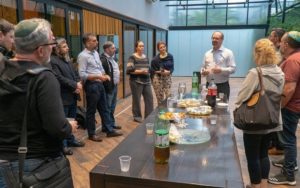 Photos: Union of Reform Judaism for Latin America (UJR-AmLat) and
Ibero-American Institute for Reform Rabbinical Education