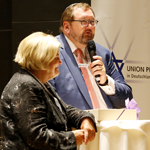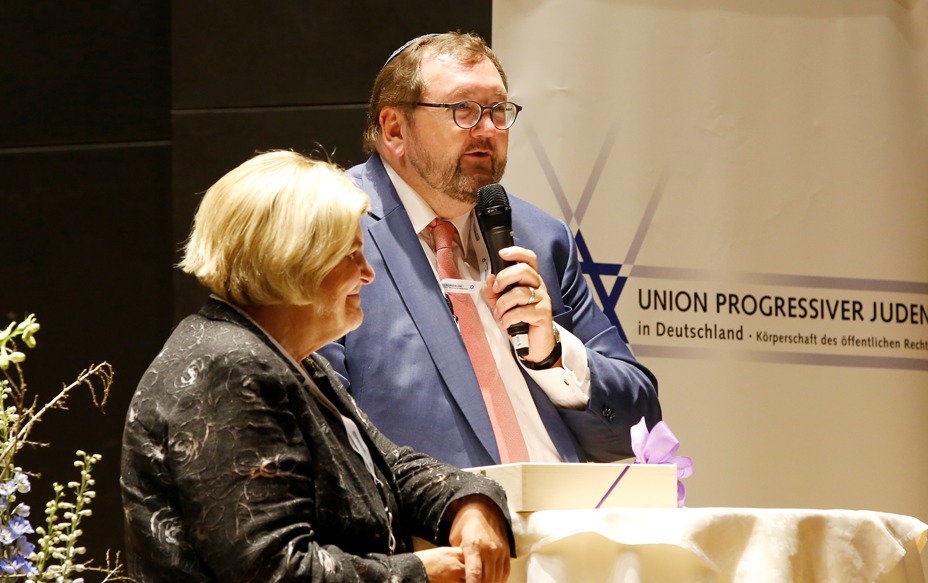 The 24th General Assembly of the Union of Progressive Jews in Germany (UpJ, Union progressive Juden) has opened in Karlovy Vary, a town in the Czech Republic, on May 30, 2019.
For the first time ever 350 delegates from 26 Jewish communities spent the weekend in a European partner country to network with Czech Jewry and celebrate the upcoming induction of David Maxa as a rabbi for Czechia. Maxa currently studies at the Abraham Geiger College in Berlin and will move to Karlovy Vary after his ordination in 2020.
Rabbi Walter Homolka, Union chairman, pointed out: "We have the biggest crowd ever at a Union conference. Karlovy Vary proves a magnet for our congregants. We enjoy the exchange among neighbors and celebrate that Judaism is firmly back in the heart of Europe."
The President of arzenu olami, Rabbi Lea Muehlstein gave an inspiration speech about the work of arzenu olami and Rabbi Andrew Goldstein welcomed the participants in the name of the European Union for Progressive Judaism.
Dr. Michael Hron of the Federation of Jewish Communities in the Czech Republic in the Czech Republic highlighted the importance of the get together from a European perspective. Professor Barbara Traub brought the good wishes of the Central Council of Jews in Germany and underlined the importance of Jewish pluralism in solidarity.
At the opening Pavel Rubin, chairman of the Jewish community of Karlovy Vary, was honored for his achievements in reviving Jewish life in a city which once was an important focal point of European Jewry.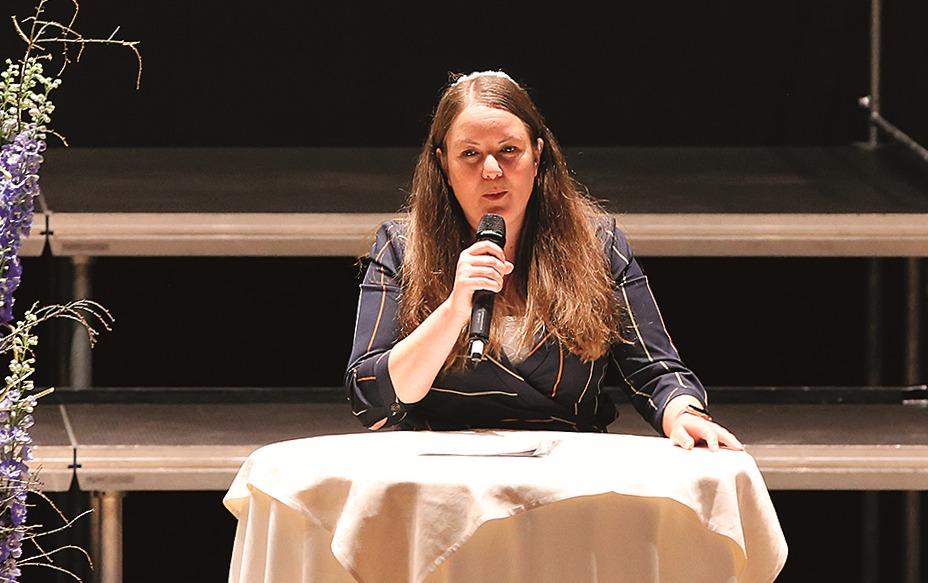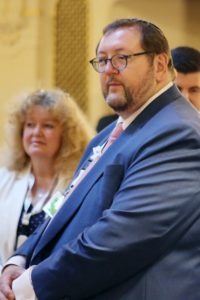 Author: Board UpJ Germany

Photos © Matthias Hauke
Image 1: President of UpJ Germany, Rabbi Prof. Dr. Walter Homolka and Irith Michelsohn, Secretary General UpJ
Image 2: Arzenu Olami President Rabbi Lea Muehlstein
Image 3: Rabbi Prof. Dr. Walter Homolka and Prof. Barbara Traub, Central Council of Jews in Germany