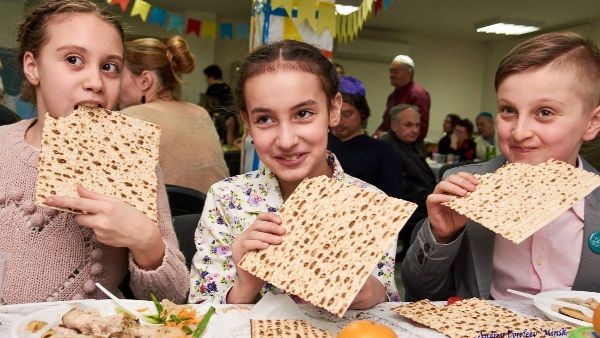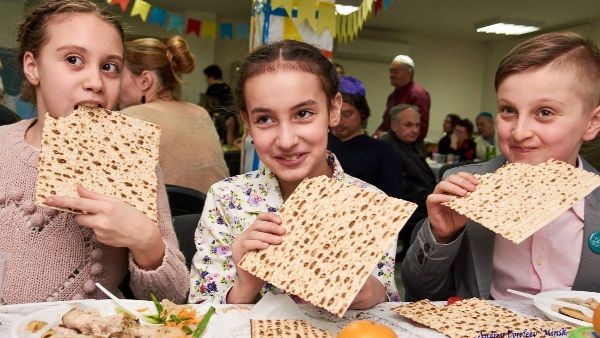 April 2019 | Nissan 5779
Dear friends,
With Pesach right around the corner, our World Union Reform and Progressive congregations across the globe are making preparations for their communal sedarim.
In Russia, Ukraine and Belarus, English-speaking students from HUC-JIR Jerusalem and Russian-speaking students from the World Union for Progressive Judaism Institute for Modern Jewish Studies in Moscow are being paired together and will lead sedarim in small communities without rabbis or professional leaders across the region.
In Mumbai, Shanghai, Hong Kong, Singapore and Tokyo our congregations are opening their doors to visitors and ex-pats looking to celebrate Passover.
In Spain and Portugal, emerging Reform Jewish communities are holding public seders for the first time since the 15th century.
Your support enables the World Union to lead seders in new communities every year.  Click here to donate.
Immediately following Passover, we will be opening registration for our 2019 camping season. Last year more than 2,550 young people were transformed by powerful Jewish camping experiences in Brazil, South Africa, the United Kingdom, Germany, France, Ukraine, Belarus, Russia, Australia and Israel. You can find additional details about our summer camps here. Dozens more children want to attend this year and with your support every child will have the opportunity to experience an enriching and transformative Jewish camping experience.
Please donate to the World Union this Passover. During Pesach we remember that all our families were once immigrants who strove to create Jewish life for the future.  With your tzedakah, the World Union for Progressive Judaism continues its mission to create and nurture Jewish life – wherever Jews choose to live.
Your support will allow another child to attend summer camp in 2019. Donate today.
With appreciation,

Rabbi Daniel H. Freelander
President
Photo Courtesy (c) : Andrey Dorofeev, Pesach at Beit Simha in Minsk, 2018