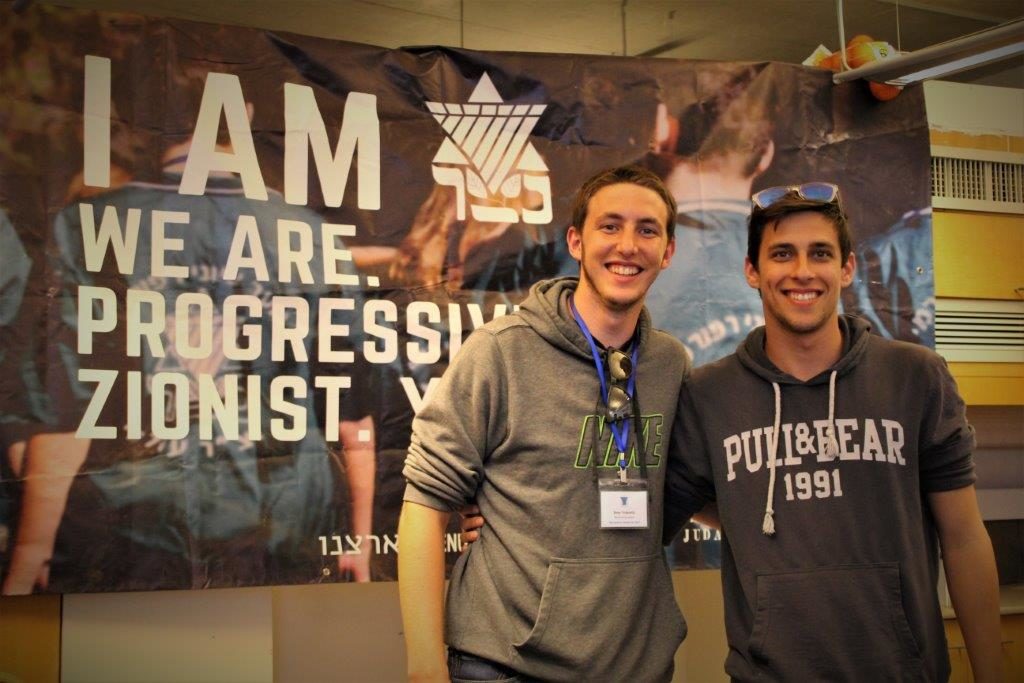 Over the past weekend, Netzer Olami hosted an educational Shabbaton at the Ruth Daniel Residence in Jaffa for Progressive young adults who are participating in various long-term programs in Israel. The seminar explored Progressive Judaism through workshops on: spirituality, Tikkum olam and activism, and Jewish culture and community.
Close to 40 participants joined us, representing communities across our global movement – Australia, Belarus, Brazil, Britain, Israel, North America, Russia and Singapore. Each stepping away from various MASA and Israel experience including: Habonim Dror Shnat Hachshara, Chazit Hano'ar, Netzer, Noar Telem Shnat Sherut (year of service), Mechinat Nachshon, Heller High and the World Union community program. It was quite amazing to have such a variety of participants from so many countries, movements and programs together for Shabbat.
Progressive Jewish educators, activists and thinkers for whom Progressive Judaism is a big part of their lives and who are living examples of our values in action came together to lead workshops, sessions and discussions. Among them:
Rabbi Meir Azari of the Daniel Centers in Tel Aviv introduced the Israel Movement for Progressive Judaism, its operations and goals across the country
Nicole Maor, Director of  the Legal Aid Center for Olim of the Israeli Religious Action Center (IRAC), spoke about her activism in the movement and the challenges facing Israeli society and Progressive Jews
Gusti Yehoshua Braverman, the Progressive representative at the World Zionist Organization (WZO), spoke about Zionism and Israel today and its perception in Diaspora communities
Ben Crome, a Netzer Boger, Oleh, and current soldier in the IDF Spokesperson Unit, spoke about Tlamim, the Progressive Young Adult Movement in Israel
Shani Ben-Or, rabbinical and cantorial student at Hebrew Union College – Jerusalem, led us in sogn and spoke about the role of Nigunim in Progressive services
Ezequiel Strajm, a Netzer Boger and Oleh, led our Oneg Shabbat session
One of the seminar highlights was Kabbalat Shabbat. Although participants came from different countries, sharing songs and prayers, strengthened the feeling of unity and community among us. The theme of Kabbalat Shabbat was freedom and choice, which was timely considering Israel's elections  earlier in the week and Pesach just around the corner.
After a celebratory Shabbat dinner, we all danced together at the Oneg Shabbat to Israeli hit songs from the past and present; through songs of each decade we also explored the various aliyot to Israel. Seuda Shlishit was run by the Noar Telem Communa who discussed the four sons in the Pesach Hagadah. Following Havdalla, an optional tour was offered to learn more about coexistence in Jaffa.
Owing to the positive feedback and inspiring success of the seminar, Netzer looks forward to running another Shabbaton program next year for Progressive young adults who are participating in various long-term programs in Israel together in 2020.