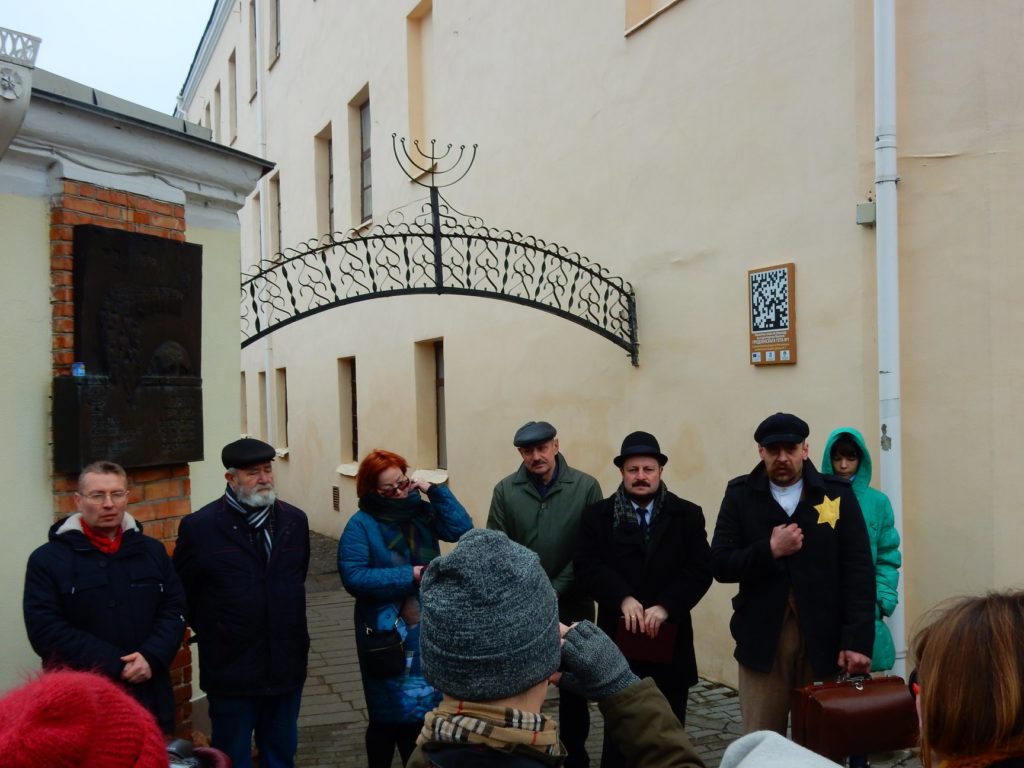 For five years, a march dedicated to the memory of the victims of the Holocaust has been held in Grodno. In mid-March, the city remembers people who were killed during the Second World War. Of the nearly 30 thousand Jews who once lived in Grodno, only 200 people survived after the war. Two Grodno ghettos were destroyed on March 12, 1943.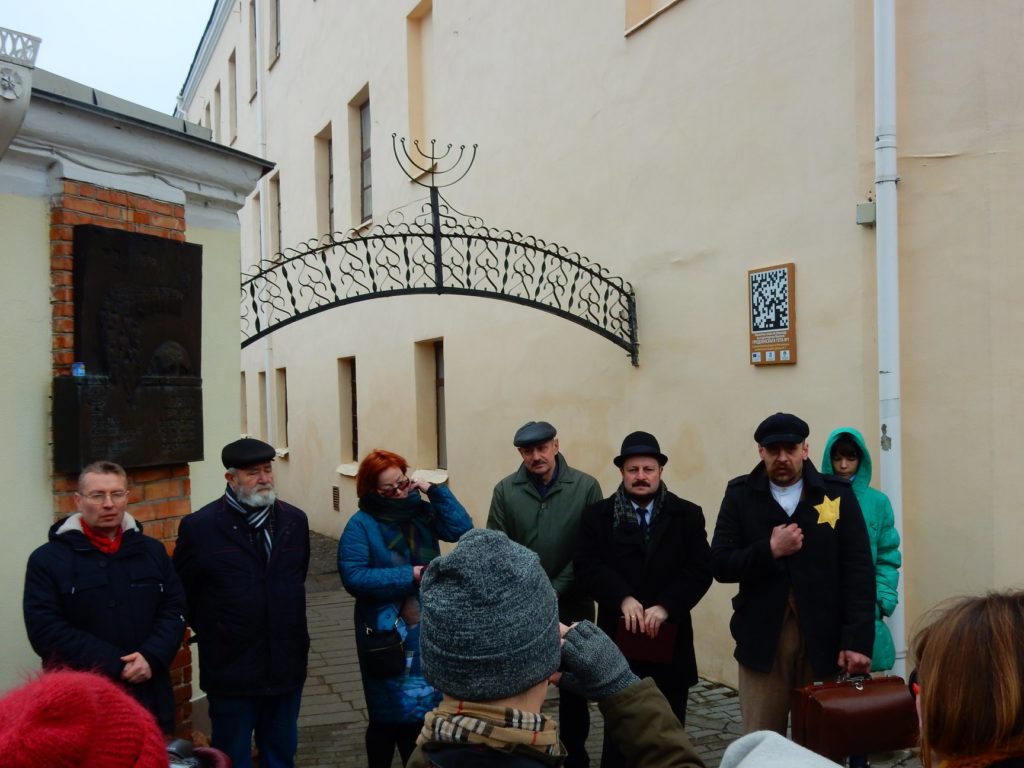 Every year, in any weather, in the middle of March, people gather in Grodno on the site of the former ghetto, at No. 1 on Zamkova Street, to pay tribute to the memory of the dead. The "memory march" traditionally begins at a memorial plaque installed near the entrance to the ghetto.
This year, local performance troupe "Hexogen" took part in the event, with actors interactively telling about the people who lived and died in the Grodno ghetto. The "March of Memory" traditionally took place from Zamkova Street to the synagogue, where a concert and exhibition "At the Command of the Heart", organized by the Yad Vashem Museum (Jerusalem) with the support of the United Nations Development Fund.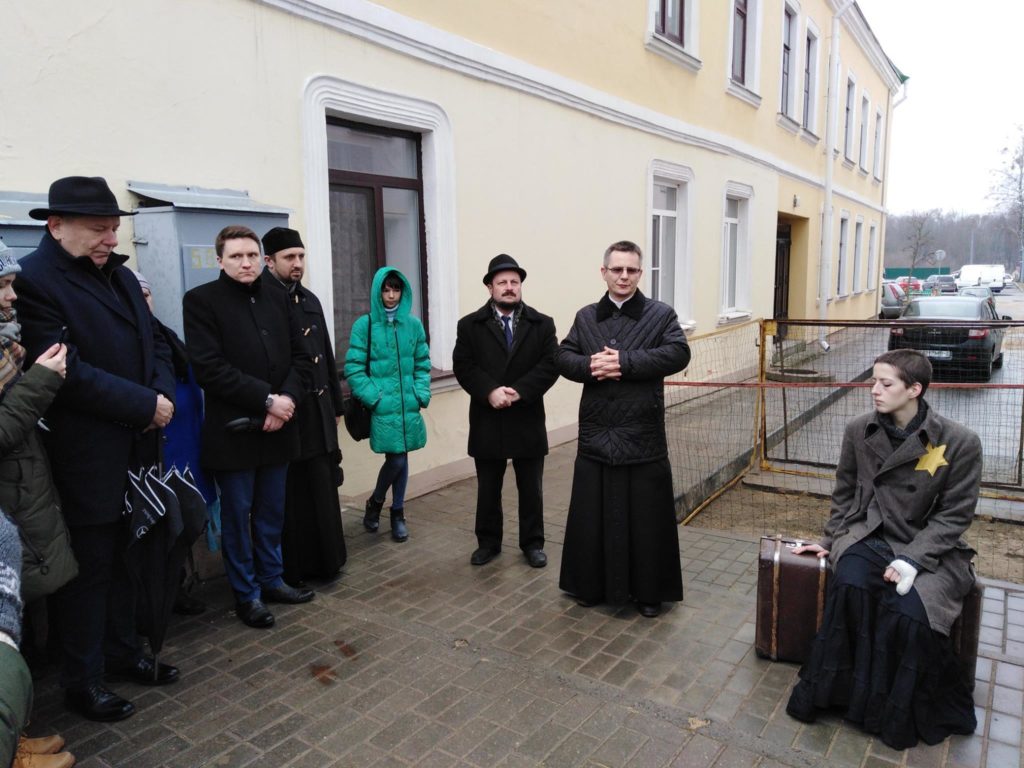 Members of Kehillat Menora, the Progressive congregation in Grodno, were also in attendance with Rabbi Grisha Abramovich from Sandra Breslauer Beit Simcha Center in Minsk and the Religious Union for Progressive Judaism in Belarus, led part of the service, with members of the Religious Union for Progressive Judaism in Belarus and Russia in attendance. The Vice Chancellor of Grodno Diocese, Father Antony Gremza, also joined the event and services.
For more photos and the original story (in Russian) click here: https://news.tut.by/society/630188.html?crnd=4777