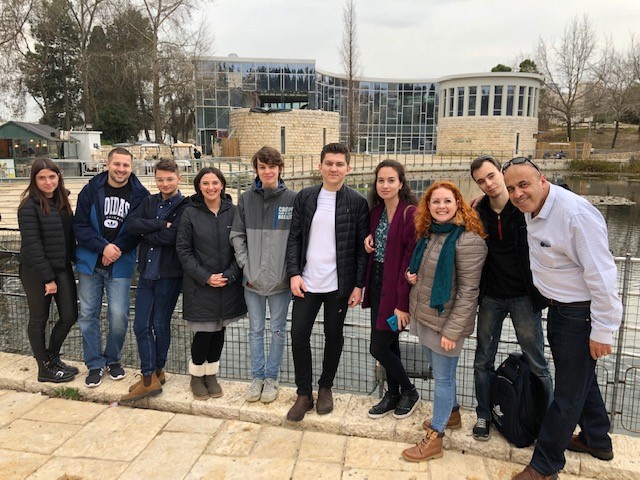 As their MASA program in Israel, "Reform – Your Personal and Professional Future," came to a close, students from the Former Soviet Union spent the afternoon touring the Jerusalem neighborhood of Rehavia with Eyal Ronder, Vice President of Operations of the World Union, as their guide.
As they listened to the history of this charming, central neighborhood, participants visited important buildings – from the President's house and Prime Minister's lodging to the legendary 'Gymnasium' school – and heard about key figures who once lived here – authors, poets, artists and State leaders.
Over lunch at the restaurant at the Jerusalem Botanical Gardens, participants reflected on how the program impacted them.
"This program helped me to understand more about myself and strengthen my Jewish identity"
"It was here on MASA Israel that I heard about Reform Judaism for the first time in my life. And after four months here in Israel I can say that I see myself as part of the Reform community."
"When I decided to join the program, my biggest fear was that I wouldn't find my place in this new setting. And now, thanks to MASA Israel, I can say that Israel is my country and here is where I want to be."
To read more about this joint program of the World Union and MASA, click here.