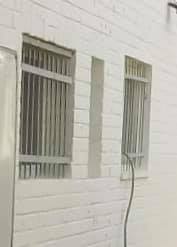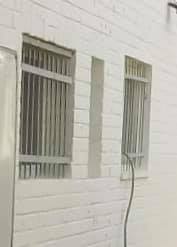 On the morning January 27th, 2019, International Holocaust Remembrance Day, members of Kehilat Natan-Ya, in Netanya Israel, woke up to discover their sanctuary was not only broken into but vandalized in a terribly cruel and destructive manner: The garden was destroyed and a window was broken into; a water hose from the garden was slipped through a window into the synagogue space an left open for hours. The water reached heights of 15 cm, ankle-deep, causing significant damage to the structure of the synagogue, as well and its contents, including Talmudic books and siddurim.
There is no reason for this act, this hate crime that took place in downtown Netanya. The incident has been reported to the local police and municipal authorities. Nothing was stolen – just destruction. In the city of Netanya, in Israel, on International Holocaust Remembrance Day.
This year, Kehilat Natan-Ya celebrates its 50th anniversary. Under the leadership of the community Rabbi, Rabbi Dr. Edgar Nof, the congregation will continue and grow and add to the landscape of Netanya. Hate and contempt are not our ways. They have never been and nor will they ever be. We will continue to accept anyone who wants to be part of a Jewish society that embraces and embraces, egalitarian and multifaceted, with shades and witnesses, from all our hearts and with all of our heart.
The World Union joins its Israel partners, the Israel Movement for Reform and Progressive Judaism (IMPJ) in solidarity against such baseless hatred and violence.
To donate to Kehillat Natan-ya and help them restore their synagogue and recover from the destruction, click here and select Natan Ya from the drop down menu.