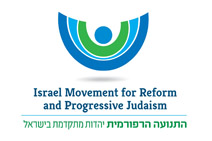 Gerard Daniel passed away on December 14, 2018 at the age of 102.
The world will be a different place without Gerry Daniel. Gerry's personality, energy, wisdom and heart were larger than life. He was a natural story teller with a keen eye for detail and his memory was bar none remarkable. He related to people — so many people from so many walks of life fell in love with Gerry.
It was Gerry and Ruth's vision that created the Daniel Centers for Progressive Judaism. Without their tenacity and foresight Reform Judaism would not have taken hold in Israel like it has today in 2018. The Daniels were also pioneers in helping with the establishment of the WUPJ's headquarters Beit Shmuel and Kehilat Or Chadash in Haifa.
Gerry Daniel was a giant. He was born to a modern Orthodox family in Hamburg, Germany and attended a Jewish Gymnasium. He immigrated to Palestine in 1936, where he met his future wife Ruth Feilchenfeld on the beach in Tel Aviv – and hence their love affair with this great city. Gerry and Ruth were married in 1941 and had two children, Ralph and Miriam, both born in Tel Aviv. Their business success enabled them to become generous philanthropists.
First, Gerry served as President of Larchmont Temple. In 1980, he was elected President of the World Union for Progressive Judaism where he served for two terms until 1988. He was the first layman to be elected to this position. It was during those years that Ruth and Gerry realized that Israelis needed both the exposure to and influence of Reform Judaism to ensure strong ties with Diaspora Jewry and Israel's Jewish soul.
They didn't just provide financial support; they gave their time, energy and hearts. Gerry's passing marks the end of an era but not the end of Ruth's and his dream. Their dream – the Daniel Centers — is a beautiful, growing community of Israelis that embody the values of Reform Judaism.
His daughter Miriam told me that last week when Gerry learned the end was near, he said in Yiddish: "I had a beautiful life (שיין לעבן-Sheyn Lebn). I built Beit Daniel and Mishkenot Ruth Daniel." To best honor Ruth and Gerry, I invite each of you to come to Tel Aviv-Jaffa to see first-hand their beautiful dream – our beautiful dream – with your own eyes.
About the author:
Since 1991, Rabbi Azari has served as the Senior Rabbi of Beit Daniel in Tel Aviv. Previously, Rabbi Azari served as the Executive Director of the Israel Movement for Progressive Judaism from 1986-1989. Rabbi Azari was ordained by the Hebrew Union College, and received his B.A. in Jewish History and Political Science from Haifa University. Over the years, he has studied at Hebrew University, San Francisco University and the Graduate Jewish Theological Seminary in Berkeley, CA.
In November 2017, Rabbi Azari was honored to receive an Honorary Doctorate from Hebrew Union College as well as the International Humanitarian Award from the World Union for Progressive Judaism and Women of Reform Judaism at the URJ Biennial in December of 2017. He is the first Reform Rabbi to receive such a prize. The prize recognized his contributions to Progressive Judaism in Israel and around the world.