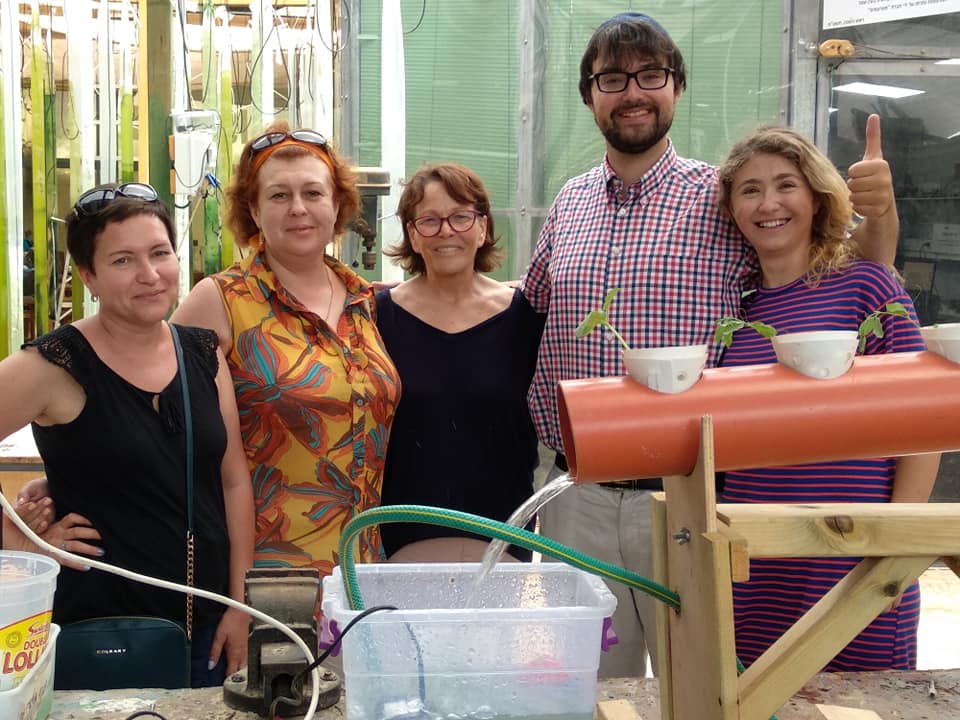 In July 2018, 17 Jewish educators from the United States, Germany, Belarus, Israel and Czech Republic, came together in Jerusalem for the Bergman Seminar for Progressive Jewish Educators, run by the World Union Center for Leadership Development and Education.
The Bergman Seminar is an intensive 10-day program for Progressive Jewish Educators from around the world, combining classroom and text study with site visits in Jerusalem and around Israel that bring the texts and ideas to life. Participants met with Reform leaders, activists and educators from the Israel Movement for Reform and Progressive Judaism (IMPJ) and explored innovative approaches to education for young people taking place across Israel including: Ramla's Open House which runs yearlong and summer programs for Arab and Jewish children and youth; Kibbutz Ein Shemer Greenhouse which leads innovative afterschool and enrichment programs in environmental education for normative, at-risk and special needs children and youth; and the Museum of the Jewish Diaspora, Beit Hatfutsot, which recently revamped its exhibitions and content to reframe ways in which re tell our Jewish history.
Participants had this to say on their experiences in the seminar:
Thanks to the Bergman Seminar, I feel so proud and excited to be part of the Progressive Jewish movement, and to be an educator who is more able to inspire my students. I feel so much more informed now and able to hold the ambiguities of the reality here in Israel in a larger context. The experiences, the stories, the people and the organizations we visited; and the discussions we had, built upon one another and deepened my love and understanding of the people and complexities of this land.
It was amazing to meet Liberal, Reform, Reconstructionist and Progressive Jews from all over the world. The international cohort was amazingly valuable. I also gained prcatical techniques for teaching all kinds of things to my students: tefilah, social action, Israel, art, Torah and much more. Seeing the real Israel and real poeple who are part of Progressive Judaism in Israel was inspiring. I have so many ideas about how to connect with the IMPJ, Israel and my fellow participants in the future. Thank you for this illuminating and life-changing experience!
I was so impressed by the diversity of the places we visited, with the incredibly special people we met, and by the spiritual and unforgettable prayer services in which we participated. I was inspired and moved by the important work being done by the World Union and I can honestly say that this trip was a life-altering experience. During the seminar, I have learned so much, I formed a deeper bond with Israel and I connected with special people who will not only be lifelong friends but professional assets. I am so excited and looking forward to using what I have learned here in my teaching back home in September!
Click here to learn about other seminars and opportunities run by World Union's Center for Leadership Development and Education.