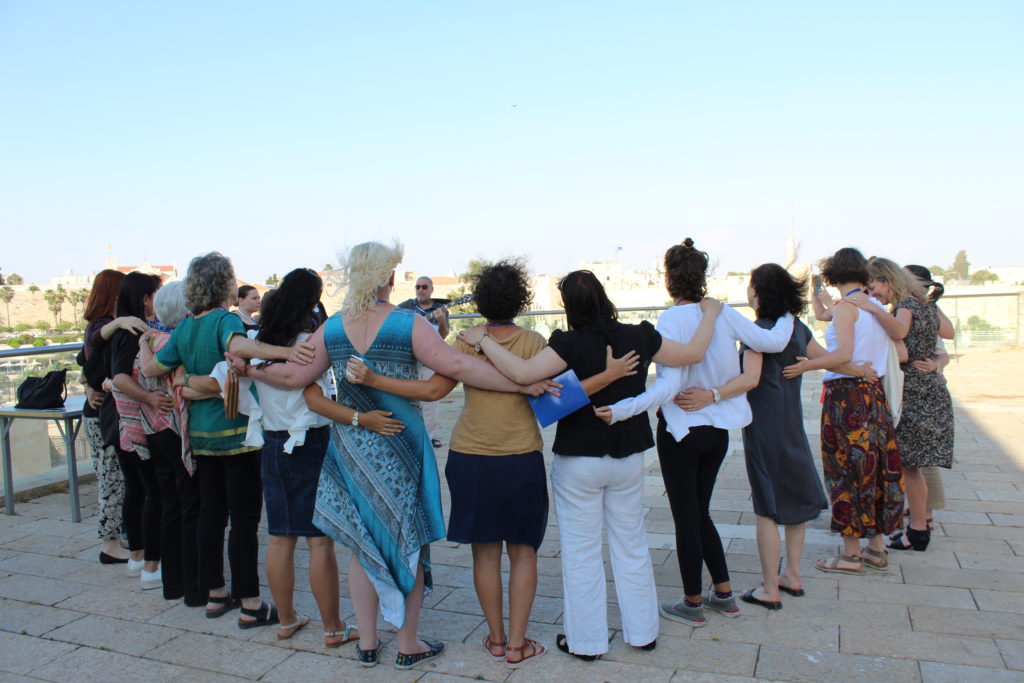 Recently, I was privileged to participate in the WUPJ – WRJ Wilkenfeld International Women's Leadership Seminar at Beit Shmuel, headquarters of the World Union for Progressive Judaism, in Jerusalem. This intense and intimate learning experience, conceived of and endowed by WRJ Past President Dolores Wilkenfeld, brings together Reform and Progressive Jewish women from different parts of world and creates a space for them to develop and nurture those special qualities Dolores believes women bring to leadership – compassion, caring, and an ability to make connections – qualities needed now more than ever in our society.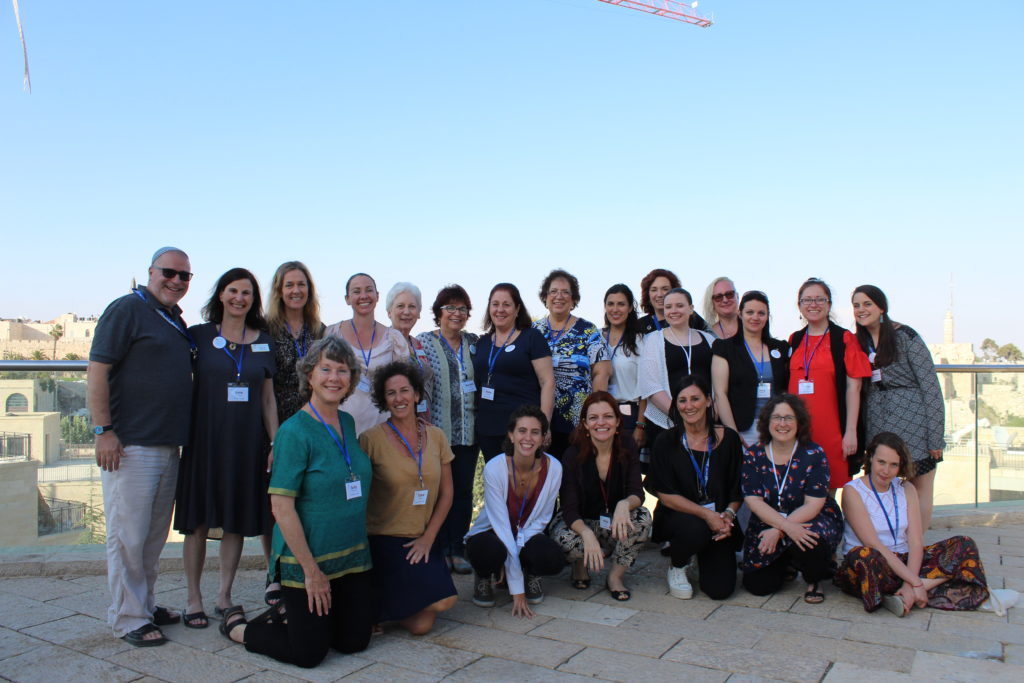 I joined a dynamic group of seventeen emerging women leaders from all corners of the globe – South America, Spain, Italy, Israel, South Africa, Australia, the United Kingdom, and the former Soviet Union –  reflecting a diverse make-up of Reform and Progressive Jewish congregations. We came together to cultivate our leadership skills, share our stories, and seek inspiration from one another. It was an amazing experience!
One of the things I learned from my new friends and fellow participants is how difficult it is be a Reform/Progressive Jewish woman in different parts of the world. We in North America too often take for granted the fact that Reform Judaism is a choice we have, a real and popular choice, with much support. This is not the case in many other parts of the world, most notably and perhaps surprising to some, in Israel, the very homeland of the Jewish people.
Although we came from very different places and lead very different lives, we all found it quite easy to form bonds of support and friendship. Sharing our personal stories – some very powerful and bringing many tears – enabled us to develop a real sense of connectivity in the short time we were together. We discovered that many of the challenges we face in our home communities are universal – like dealing with aging populations, attracting younger families, or keeping teens engaged after bar or bat mitzvah. We all left the Wilkenfeld Seminar feeling inspired and empowered with a new sense of momentum towards our shared goal of a better world in which we are able to live out the values and vision embodied in our Reform/Progressive Judaism. 
Each participant came to the Wilkenfeld Seminar with a proposal for a project she hopes to implement in her home community. Guided by our facilitators, Sally Klein-Katz, an educator/consultant at Hebrew Union College-Jewish Institute of Religion in Jerusalem, and Rabbi Steve Burnstein, Head of Global Leadership Development and Education of the World Union for Progressive Judaism, along with a number of incredible guest speakers/teachers, we learned the importance of developing specific goals and a clear, personal vision (the "why"of our projects) as well as strategies for ensuring measurable and achievable success, including the identification of specific partners who can help us achieve our goals (the "how" of our projects).
My own project will involve the development of an online platform for Reform/Progressive Jewish women in North America and in other parts of the world to share their personal stories of sisterhood, spirituality and social good. As I learned firsthand at the Wilkenfeld Seminar, personal stories reach people like nothing else. Stories can give us new insights, provide us with inspiration, and ultimately, move us to action. I am excited to continue my work on this project and look forward to sharing it with all of my WRJ sisters in the future!
About the author:
Karen Goldberg is a past president of Women of Isaiah in Lafayette, California. She is a member of the WRJ North American Board, a member of the Commission on Social Action of Reform Judaism, and co-chair of the 2019 WRJ Social Justice Conference in Washington, D.C.