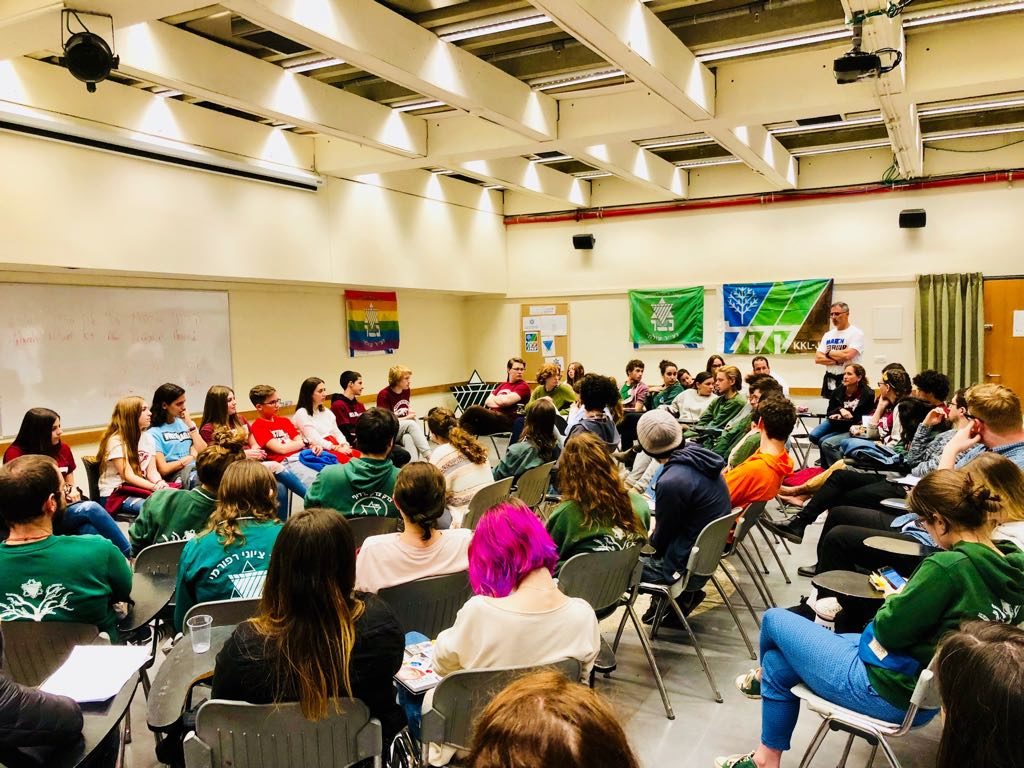 The March 24 March for Our Lives coincided with the annual international Netzer Leaders Assemby (Veida), sponsored by ARZENU, KKL and WZO, where teen delegates from over 14 countries gathered to discuss the future of the Progressive Youth Movement. This year's conference focused on Tikkun olam: As Reform Jews, does it require action or is it just an abstract value?
The answer played out dramatically.  As hundreds of thousands marched against gun violence around in North America, the Netzer Veida participants met with Stoneman Douglas High School survivors who were in Israel for spring break.  The student survivors shared their experiences, their trauma and their hope.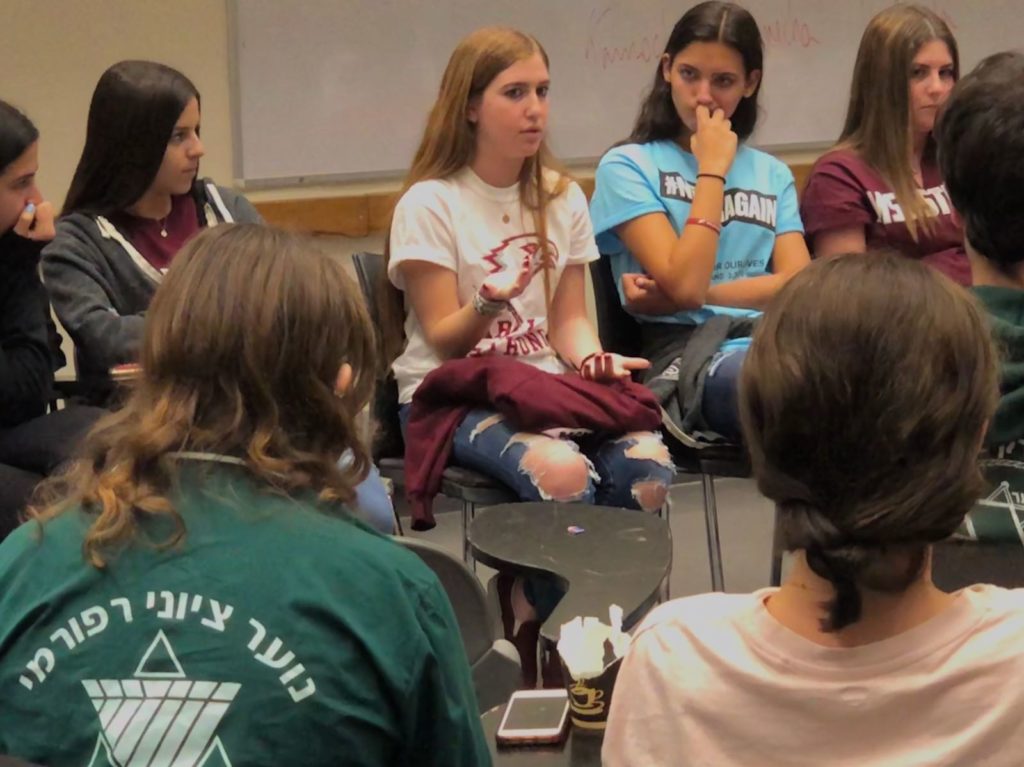 "I appreciate that people around the world are speaking out and supporting us. We feel the Jewish community around us and that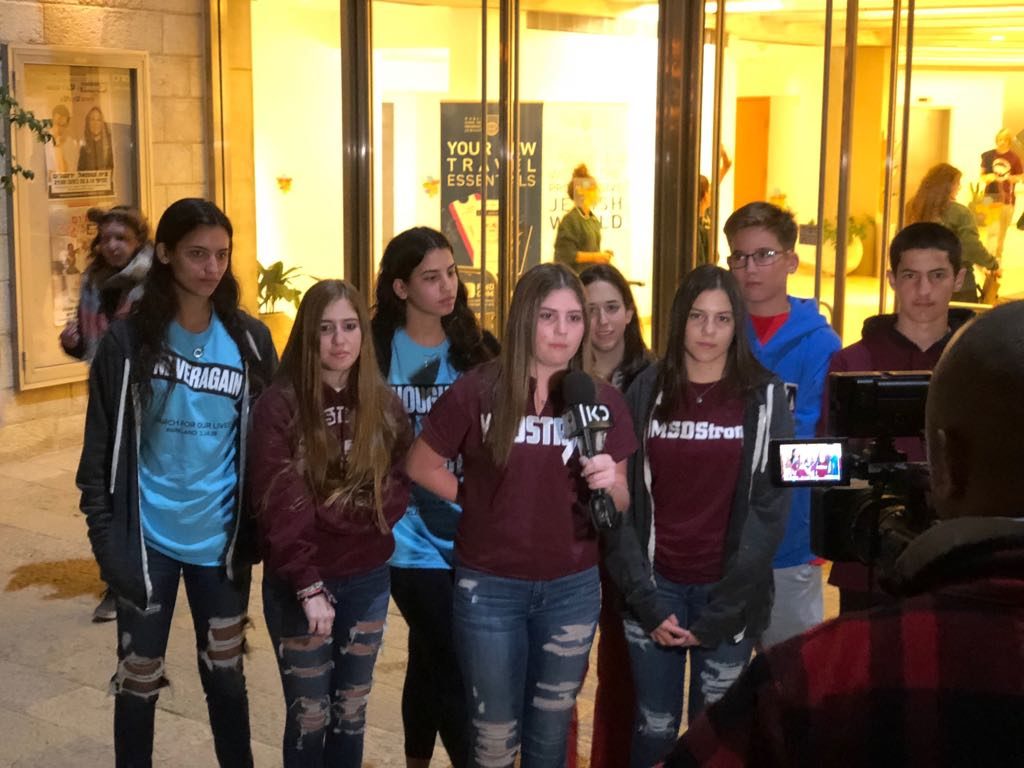 gives me hope," said one of the Parkland students.
Later that day an Israeli television crew came by to interview the students, and the teens from 14 countries travelled to Tel Aviv to attend a massive rally protesting the Israeli deportation of African refugees. Discussions about healing our world were no longer abstract as the teens added their voices to those of over 25,000 Israelis.
Empowered by our movement, the teens made their voices heard, eager to make every effort to repair our world, knowing that our Reform communities support them.
"Ending Shabbat with such inspirational messages – that we can make a difference, that we share the same values, and that we can stand up for justice anywhere in the world – assures me that we, the youth of our movement, are leading the way," said one Veida participant.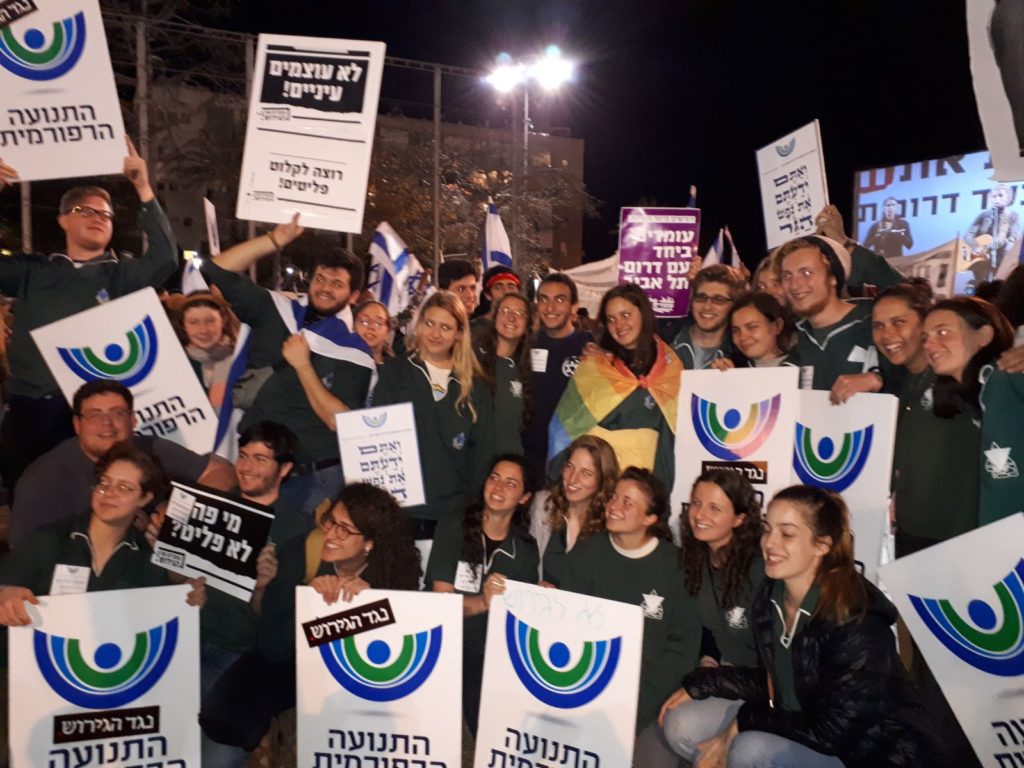 Our teens, gathered in Israel, prepared for Passover by working to free others and repair our broken world. They inspire us. Let us take a stand for the future of Progressive Jewish values and action by supporting the youth work of the WUPJ, click here to join our efforts.