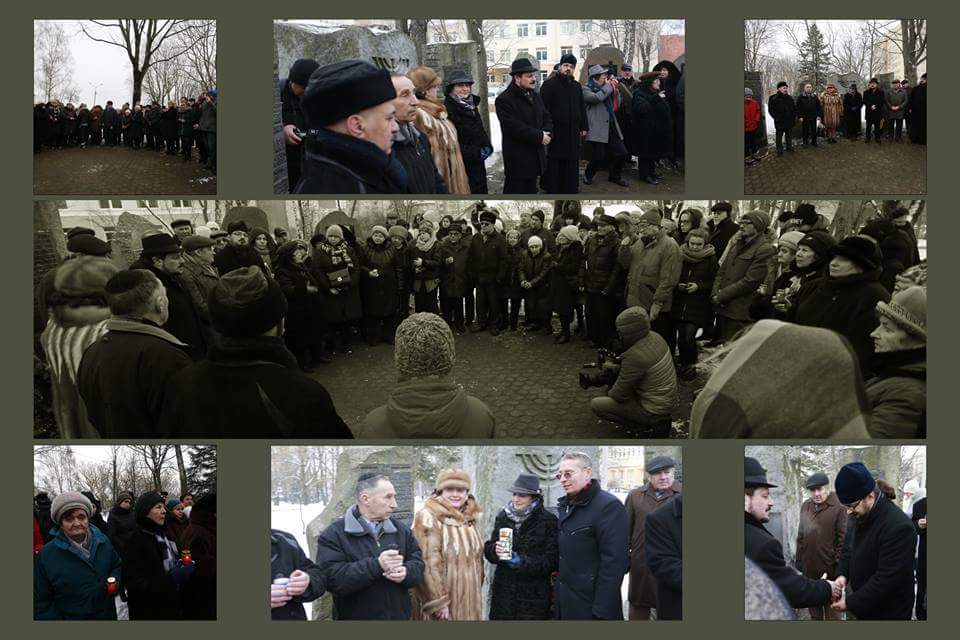 On the eve of the Holocaust International Remembrance Day, the Sandra Breslauer Center for Progressive Judaism "Beit Simha" hosted commemorative events dedicated to the day which was launched worldwide in 2005 by the decision of the UN General Assembly.
Taking part in the ceremony were representatives of all Jewish Unions and organizations, the German Educational Center IBB, Netzer and Hillel youth movements, the twelve embassies and international organizations, including the United Nations and the European Union. The ceremony included lighting Shabbat and memory candles for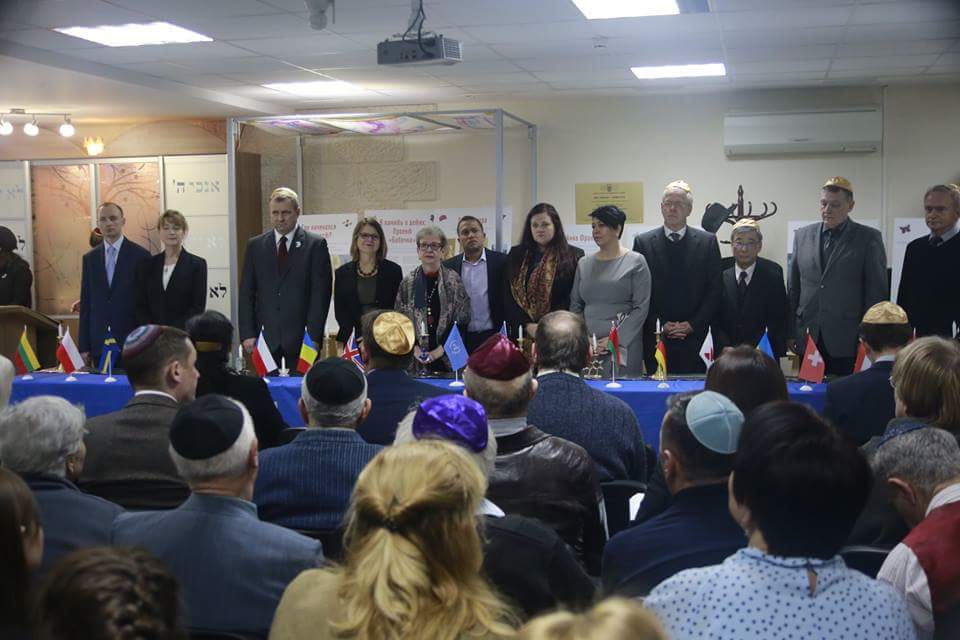 all those killed in the Holocaust in Europe, as well as the recitation of prayers and prayers for peace.
Belarus TV broadcasted the ceremony for over one million viewers including the opening of the international exhibition "Project Butterfly: Children of the Holocaust." The exhibition was developed by the Religious Union for Progressive Judaism in Belarus by the educational program "The Holocaust and the United Nations," and the Museum of the Holocaust in Houston, with the assistance of the UN Office in Belarus.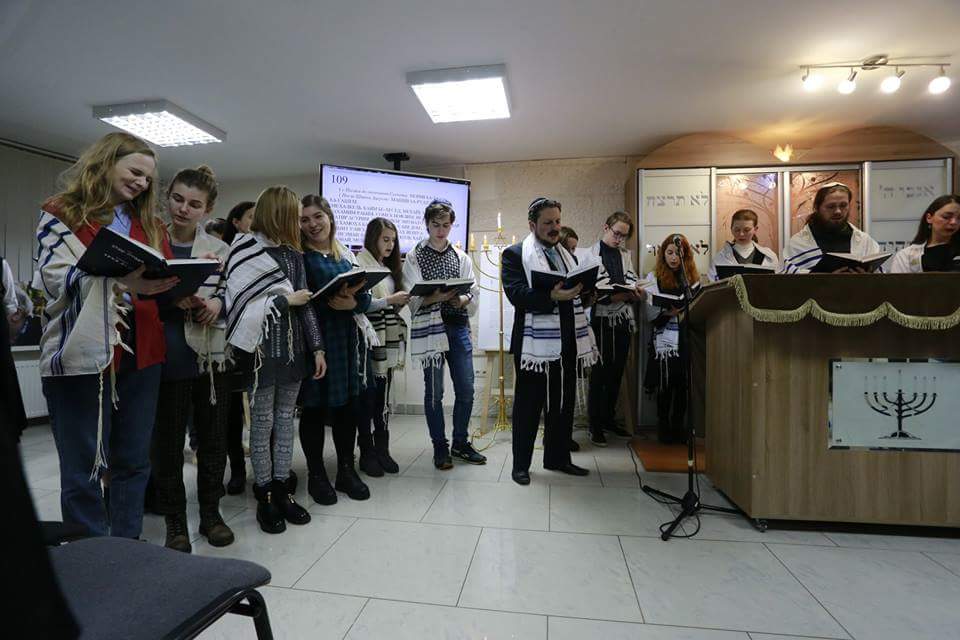 Rabbi Grisha Abramovich and Director of the Belarusian Union for Progressive Judaism Michael Kemerov noted that the Butterfly exhibition will travel to the Grodno Choral Synagogue after Beit Simha in time for, and as part of, the dedication ceremony of the 75th anniversary of the liquidation of Grodno ghetto (March 18, 2018).
Given out to all attendants of the ceremony were decorative memorial pins designed by a Beit Simha congregant. Written on them, in Russian, was the following quote by Leonid Levins, Former Chair of Union of Belarusian Jewish Public Associations and Communities, "The war took everything, but not our love."