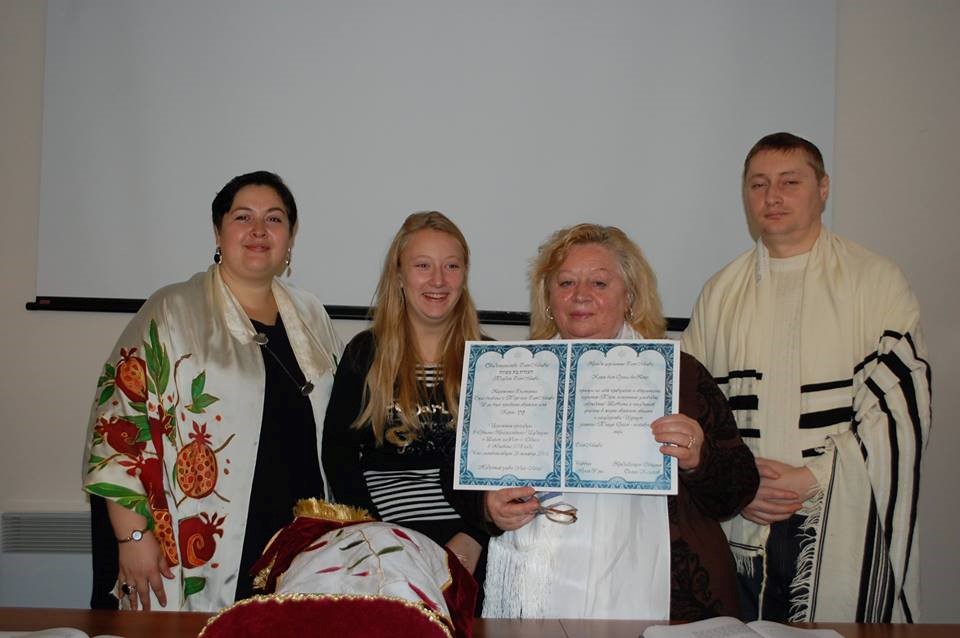 Congregation Shirat Hayam's Autumn family Shabbaton in Odessa brought together fifty participants of all ages in a picturesque location by the sea. The three, wonderful days were filled with Jewish text study, family activities, master classes, prayers, and games. The Shabbaton was also the opportunity to learn more about Diaspora Israel Day, recently celebrated in Reform communities around the world, on October 27th.
It was a special honor for the community to host the head of the Jewish Agency for Israel of Southern Ukraine and Moldova, Shmuel Shpak, and his wife for Kabbalat Shabbat. They enjoyed the Shabbat atmosphere, the delicious food, dancing, and creative Oneg Shabbat activity prepared by participants.
The spiritual culmination of the weekend was the adult Bat Mitzvah of community member Catherine Pirozhenko. In her speech, Catherine said that as a child she did not have the opportunity to mark this Jewish rite of passage, but now, as an adult she feels that she is sincerely ready to fulfill the Jewish commandments.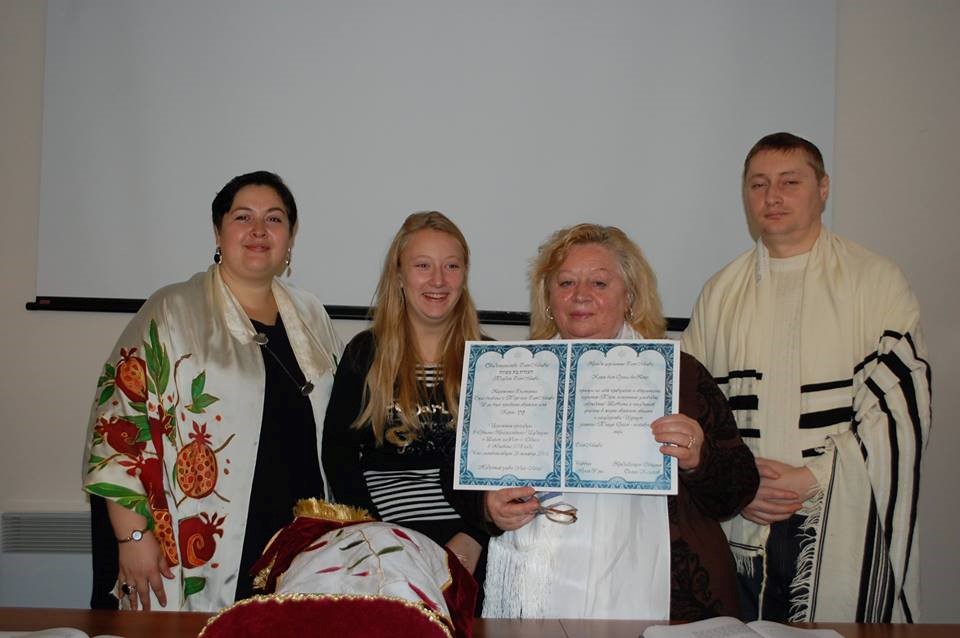 Catherine's Bat Mitzvah was one example of the strong inter-generational connections that Progressive Judaism fosters. Another example from the Shabbaton, was when children from the congregation's "Iberia" project invited their older relatives to join the Odessa community and participate in the weekend's traditional Jewish practices, strengthening their bonds to each other, the congregation and to their Judaism.
Shirat Hayam thanks its Autumn Shabbaton participants for coming and creating such a special family atmosphere. The weekend will be remembered fondly for a long time.
The World Union operates a range of congregations and programs in Russia and Eastern Europe, designed to engage and educate individuals and families in a creative, contemporary Judaism. To support our efforts and to grow Progressive Judaism across the Former Soviet Union, click here.