The Elul Seminar of the Eastern European Council of Reform Rabbis took place in Odessa in early September 2017, with six rabbis from across Russia, Belarus and Eastern Europe for coming together for a three-day seminar that fosters sharing ideas and addresses critical issues facing their region.
The first day comprised more than ten hours of the Beit Din meeting about conversion. The result of their meeting was the welcoming of 15 individuals from Ukraine and one from Belarus to the Jewish people. "For the rabbis and individuals involved, who have now become our sisters and brothers, this was an important and unforgettable event," noted Rabbi Elena Rubinstein.
The second day was dedicated to the memory of Babi Yar where Rabbi Alexander Dukhovny, Chief Reform Rabbi of Ukraine, led the group in thought with an insightful and meaningful story.
Day three of the seminar was spent touring Jewish historical places in the city of Odessa, with tour guide, Vladimir Chaplin. The tour was organized by Rabbi Julia Gris, from the Progressive congregation Shirat Hayam in Odessa, and wove Vladimir's remarkable memorable story of a man in love with his city.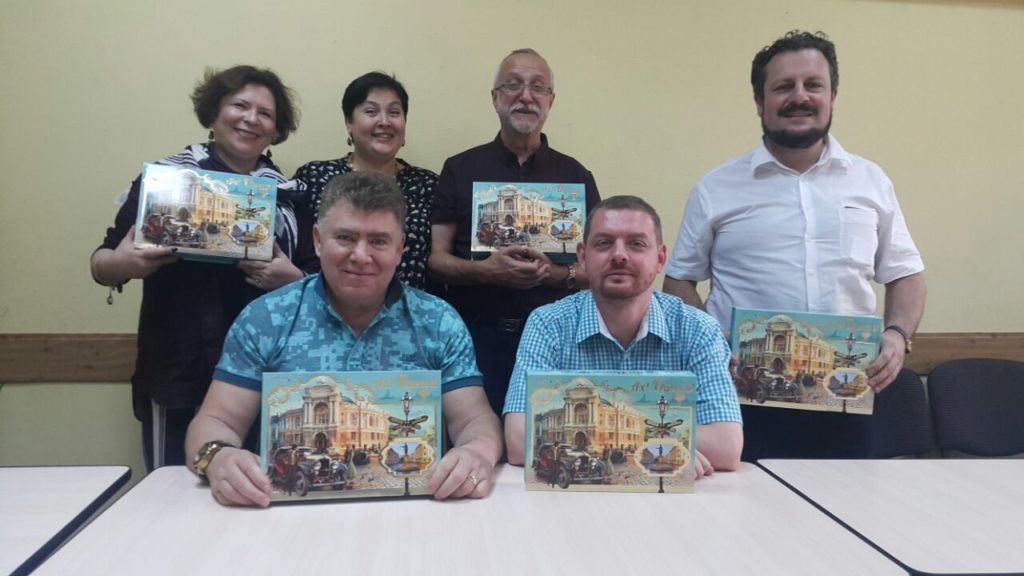 A highlight of the seminar was meeting with the Consul of the State of Israel in Odessa Boleslav Yatvetsky. Having worked for years with Rabbi Elena Rubinstein, from Sha'arei Shalom Progressive Jewish Community in St. Petersburg and Chairperson of the Eastern European Council of Reform Rabbis, Mr. Yatvetsky also works closely with Rabbi Gris and the Israeli consulate in Ukraine.  The Eastern European Rabbinical Council expressed its concern to the Consul over the situation regarding the Wailing Wall and conversion bill – that the Israeli Government renegged on its promise to accept and acknowledge non-Orthodox streams in its policies. The Council further expressed its hope that the Government of Israel will heed the demand of the liberal Jewry around the world to give all Jews equal rights in carrying out religious rites at the holiest sites of the Jewish people. The conversation also covered the work of the Reform congregations in the post-Soviet space. It was a satisfying and meaningful conversation for all parties involved.
In the evening, rabbis convened at Shirat Hayam congregation to meet with members of the community. This was the first meeting of all six rabbis of the Council with members of Shirat Hayam congregation and participants engaged in an engaging and memorable discussion.
To support our activities in Eastern Europe and the Former Soviet Union – and help us continue to grow Progressive Judaism across the region – click here to donate now.