The World Union for Progressive Judaism is excited to announce the appointment of Lior Argaman as Interim Director of Netzer Olami and Tamar.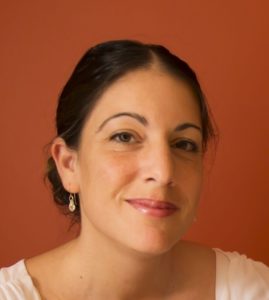 Lior will be replacing Maoz Haviv who, after two decades of dedicated and devoted service, is retiring at the end of the month. Lior served as the Director of Shnat Netzer, the leadership gap-year program of the WUPJ, for the past three years and from 2008-2011. Additionally, she has worked in various educational positions, including as an emissary (shlicha) for Netzer and the Progressive movement to Melbourne, Australia. Lior holds a BA in Social Work from Hebrew University in Jerusalem and an MA in Jewish Education from Hebrew Union College – Jewish Institute of Religion (HUC-JIR) and Hebrew University. She lives with her husband and three children in Modiin, Israel.
Lior, along with Netzer and Tamar staff, will work closely with the Strategic Committee on Inspiring the Next Generation of Progressive Youth. In the new strategic vision set forth by Rabbi Daniel Freelander, WUPJ President, "Inspiring the Next Generation" is one of the World Union's three central pillars that we will invest in and prioritize in the work that we do.
Building on the tremendous success and legacy of Maoz' work over the past 20 years, this group will look to the future, thinking strategically about how to renew, invigorate, and re-imagine engaging the diverse needs of Progressive young people in our global communities.
To  learn more about the history, growth and impact of Netzer and Tamar over the past twenty years, read Maoz' letter to CONNECTIONS delegates from May 2017.