A Shnat Netzer participant from RSY Netzer in the UK, Emma recently wrote this blog post for the Times of Israel following her experiences attending prayers at the Kotel with Women of the Wall on February 27, 2017, which was Rosh Chodesh Adar. "Today one of the holiest sites in Jerusalem was engulfed in protest. It helped me connect with religion in a way I never have before," writes Emma.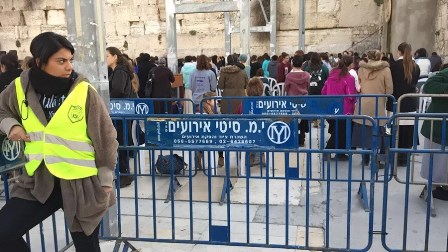 Eloquent and hard-hitting, Emma captures the complexities of religious pluralism in Israel from the perspective of an outsider just starting to find her place in Israeli society as a Reform Jew.
To read the full blog post, click here.