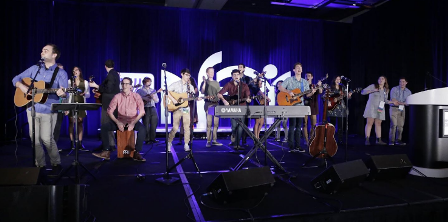 On February 17-20, 2017, I left the Netzer Shnatties to fend for themselves while I headed to the biennial for North American Federation of Temple Youth (NFTY) Convention in Chicago, with more than 1,000 youth, young adults and movement professionals from North America in attendance. The three-day convention was a celebration of youth, activism and Reform Judaism. My role in attending was both familiarizing myself with NFTY leadership and goals, and representing Netzer Olami to young, Reform Jewish North Americans.
It was fascinating to be a part of such a well-organized, professional and enthusiastic event. Seeing 1,000 people come together for Shabbat services, singing their hearts out, speaking about pluralism in Israel and how to be activists – well, it's everything we at Netzer Olami believe in and more.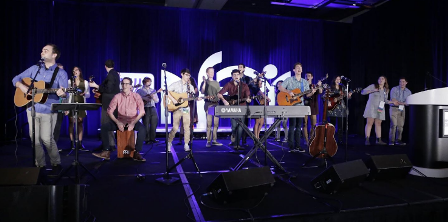 Representing Israel along with me was Nadav Shachmon, Director of Noar Telem, Israel's Reform Jewish Youth Movement that is also a regional branch of Netzer Olami. Nadav, like me, is a former Shaliach for the Progressive movement and for Netzer in Melbourne, Australia. Nadav led an educational workshop about the state of religious and social pluralism in Israel, and spoke about his own experiences regarding same-sex marriage in Israel.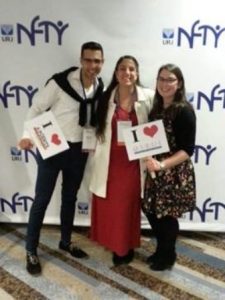 Discussing Israel, Reform Jewish Zionism and Netzer with so many young people in North America was eye opening for all involved. NFTY joined Netzer as a regional branch in 2005, adopting the same principles of youth empowerment and engagement, social justice, Reform Judaism and more. NFTY also employs the Netzer platform, or charter, in its activities.
Since 2005, there have been some notable collaborations between NFTY and Netzer, including:
Welcoming NFTY movement graduates and North American young adults to Shnat Netzer. To date, 40 North Americans have joined young Reform Jews from Australia, England, Europe and South Africa on this transformative ten-month Israel leadership program.
Our annual Netzer Veida, or international conference, recruits notable leaders from each Netzer branch – including NFTY – for a five-day young adult strategy and planning seminar in Jerusalem.
Netzer graduates (bogrim) attend Union for Reform Judaism (URJ) summer camps across North America as educators, leaders and representatives of Israel.
Being at NFTY convention gave me the opportunity to represent Netzer Olami in-person, and to talk about the movement and its activities through meaningful personal encounters. Many of the young adults I met with had never heard of Netzer and did not know about their potential to continue as young adult leaders in the Reform movement through Netzer programs. Others, including the Shnat Netzer graduates who are now NFTY Youth Directors, not only knew about us but also spoke movingly about how their experiences with Netzer helped them transform and advance, and afforded them new opportunities to grow as leaders in the movement.
I met with URJ Summer Camp Directors who come to Israel once a year, NFTY and URJ leaders who are planning their first visit to Israel soon, and new shlichim who represent Israel across North America. I also met with graduates of NFTY's EIE high school program where students spend a semester in Israel learning about and experiencing the country firsthand. The chance to speak with them in-person – about the impact of their being in Israel, their involvement with Netzer, or their exposure to Reform Judaism in Israel – was invaluable.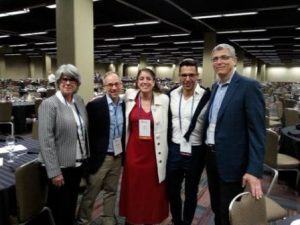 One of the most inspiring experiences I had was seeing the NFTY Board in action: their influence on participants, their level of understanding and communication with professional staff, and their commitment to social justice and empowerment of youth to stand up for what they believe in.
Attending the NFTY convention, I felt the strengthening of the relationship between NFTY and Netzer Olami, which will hopefully lead to more collaborations between us as well. I strongly believe in our shared potential for growth and impact. Overall, being among enthusiastic and driven young adults felt like…. home.
---
About the Author:
Lior Argaman of the Director of Shnat Netzer in Jerusalem for Netzer Olami, the global Reform Zionist youth movement of the World Union for Progressive Judaism (WUPJ). A seasoned educator and leader, Lior also served as a shlicha in Australia for several years.