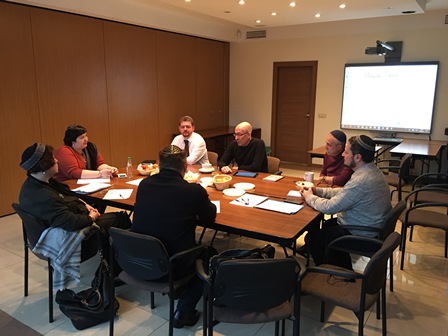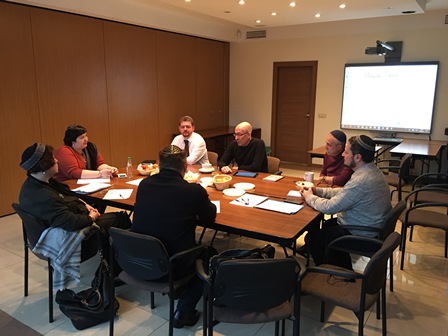 "Everyone knows that it is the rabbis who are called upon by their congregations, communities and individuals to not only teach, but also lead. I have no doubt that the most important component of our position as rabbis is our role as teachers – and with that our ongoing educational, academic and spiritual growth. Understanding this facet of our position was the catalyst for this initiative, for our region to mobilize and launch a council of rabbis and organize such a seminar," says Rabbi Elena Rubinstein, Chairperson of the Eastern European Council of Reform Rabbis.
The seminar program comprised Jewish text study, discussions and lectures on various aspects of tradition, philosophy and Jewish history supplemented with site visits to the Jewish Museum and Tolerance Center in Moscow where the group explored photographs and historical documentation of the Jews in Russia.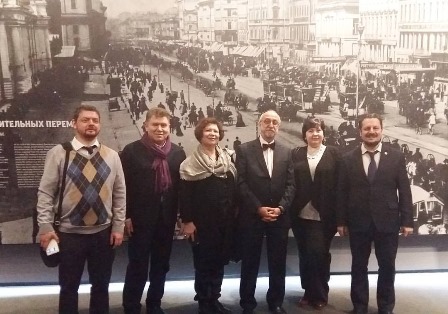 During discussions, Rabbis addressed urgent issues of the Reform movement's efforts and impact in the FSU, including training Netzer youth movement leaders; upcoming summer camp registration and educational subjects; conversion (giyur); the Institute for Modern Jewish Studies; and more. Valery Sheinin and Dr. Alex Kagan joined the group through video calls on behalf of the World Union for Progressive Judaism (WUPJ); future plans will include holding these seminars more regularly with the help of the World Union.
The inaugural seminar took place over the weekend of Shabbat Shkalim, in which the Torah portion is devoted to the annual general contribution to the Temple. About this coincidence, Rabbi Elena Rubinstein noted, "I am convinced that this rabbis' seminar, dedicated to the professional development, scientific and emotional growth, is our 'contribution' to the Temple which we are building every day in our hearts and in the hearts of our community members and students."